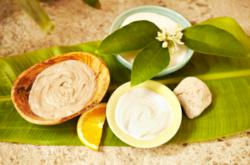 San Francisco, CA. (PRWEB) December 10, 2012
Online homeopathic retailer Kanwa Minerals.com expands their collection of clay body care products with the organic line of Zion Health bentonite (Kanwa) calcium clay remedies. Zion Health, a pioneer in clay home remedies, offers goods that are eco-friendly and 100% vegan including fluoride-free toothpastes, anti-aging creams, shampoo, soaps and conditioners and whole body detox products.
For generations, societies worldwide have benefited from the healing properties of Kanwa (Bentonite) clay. Popularly used as a native home remedy, clay effectively detoxifies the body, removes pollutants and improves immunity. This high grade bentonite clay has been used to treat numerous skin diseases, stomach disorders, bacterial and viral infections and is a rich mineral supplement, offering over 60 trace minerals in pure form. As the key ingredient in Zion Health natural home remedies, Kanwa clay is used to help purify the body, reduce inflammation and provide valuable nutrients.
Kanwa's website was created to make the world healthier and happier by promoting high quality, paraben-free, animal-free, natural skin and health care products that are known for their healing qualities. Natural remedies that can be found on the site include Adama Clay Minerals anti-dandruff shampoo, whole body detox minerals and teas, healing creams for irritated skin, natural clay fluoride-free toothpaste and unique spa gifts for women.
Zion Health organic Ancient Clay body care products are now available at http://www.kanwaminerals.com and at health food markets and co-ops throughout the United States and Canada. Zion provides its consumers with pure skin and body care products that are 100% vegan, free of parabens, aluminum, and formulated using certified organic ingredients whenever possible. For more information on Zion Health products, go to: http://www.zionhealth.net.