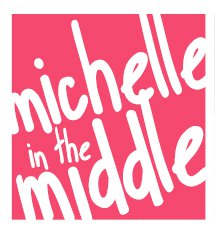 Even when it comes to gifts, middle school teens often don't know what they want or can't communicate it. It makes being the gift detective a little stressful. - Michelle Icard, MichelleintheMiddle.com
Charlotte, NC (PRWEB) December 10, 2012
Middle school teens can be hard to buy for at Christmas. It has to be the right size, the right color and it exactly what the other kids have. Or, there's always money. But Michelle Icard of MichelleintheMiddle.com uncovers the coolest gift ideas to surprise the pickiest tween with the perfect gift.
To find the best ideas, Icard polled "the coolest, smartest kids around," interns from her Athena's Path and Hero's Pursuit leadership programs. Icard empathizes with anyone trying to please a middle schooler. "Middle school teens don't often know what they want or are not good a communicating it. It makes being the gift detective a little stressful."
Here are their suggestions:
FOR GIRLS
1) Boots. Cowboy boots are hot right now, but super expensive. This great looking Madden Girl pair is on the cheap for $59 at Zappos. Ugg boots have had a long run but they are still popular. This year the Classic Cardy style is big.
2) A colorful cell phone case. Icard loves the color scheme of the pink and orange Kate Spade iPhone case available at Nordstrom for $40.
3) Scarves. One intern reported, "I have seen a lot of scarves around. That would make a great gift! The hot fashion color right now is crimson-y shades of red." Also note that The Pantone Institute has just released its pick for the trendiest color of 2013: emerald green.
4) Family games. One intern said, "Just Dance 4 is great. My entire family loves the game!" Or try the board game Awkward Family Photos. "It had my whole family laughing!"
5) Lastly, Urban Outfitters has loads of fun lightweight items to inspire and entertain. The "My Future Listography" journal is cute and lists topics like "Good Deeds to Perform", "Habits to Break" and even quirky ones like "Events to Time Travel To."
FOR BOYS: "Boys can be hard to shop for. They hardly ever tell you what they're thinking!" says Icard.
1) Something to go with their electronics. "I got an iPad for my birthday, so headphones are at the top of my Christmas list," one high school boy reveals. Beats Headphones by Dr. Dre are an investment at $200, but all the rage.
2) The latest Mario game for Xbox or Wii." Madden 13 is rated E and is a big hit now. Halo 4 and Call of Duty: Black Ops II are newly released but are rated M.
3) Books that aren't school books. "So I can have something to do over break." So many to choose from! Visit GoodReads.com for a list of books boys love. "Chasing Lincoln's Killer" is a great book, particularly following the movie, "Lincoln." Keep in mind the new "Diary of a Wimpy Kid" book just came out, too.
4) Hats are a guy's best accessory. Among middle schoolers, they are the most socially acceptable way for a guy to express his unique style and he doesn't have to brush his hair! "Flat billed hats, much to my dismay, have become very popular," reports Icard.
5) Socks. Seriously. Who would have thought socks would become such a status symbol for boys? Nike Elite's are on every boy's list this year. "Shop early, says Icard. I hear they are selling out. Really."
6) Hoodies. Most boys can't have enough. Cafepress is a great website to create custom clothing. Surprise your son by ordering a hoodie with his favorite slogan.
Of course, there are always gift cards. The perfect size and color. Happy shopping!
About Michelle in the Middle: Michelle Icard writes MichelleintheMiddle.com, a humorous but helpful blog with tips and information for parents with middle school teens. She is the creator of Athena's Path and Hero's Pursuit, leadership curriculum for middle school teens.