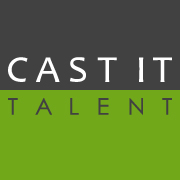 (PRWEB) December 11, 2012
Cast it Talent, an online talent rep and actor services website, is hosting an online open call to find a young actress to play a lead role in i Origins, the newest project by Mike Cahill, the award-winning writer/director of "Another Earth".
Casting directors James Calleri and Paul Davis are looking for an East Indian girl (who can play age 10) to play the lead role of Salomina, a "very sweet, very smart, slightly feral . . . deeply soulful and compelling" child.
Those interested in auditioning for this part can visit the open call website http://www.ioriginsmoviecasting.com and submit a video of themselves showcasing their acting skills.
There is no charge to submit your audition for these roles. No other roles are open to the public at this time, and no drop-in or telephone inquiries will be taken. The deadline for submissions is January 1st, 2013.
For more information regarding this open call, visit the open call submission page. More information about Cast It Talent is available on the company's website http://www.castittalent.com/aboutus.