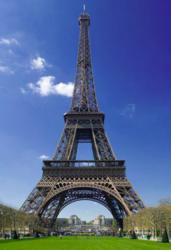 The continued expansion of our technical department clearly demonstrates our commitment to simplifying our partner experience, and offer more value to our growing client base with competitive pricing
Montreal, Canada (PRWEB) December 08, 2012
Server Sitters announced late Friday afternoon it would now be offering customer support in the French language throughout Canada. Server Sitters is a leader in outsourced web-hosting support, and will now be offering bilingual support services for web hosting companies. The services provided are designed specifically to accommodate small and large commercial web hosting companies with customers in need of fluent French speaking representatives.
Management understands that not maintaining a five star level of customer support means jeopardizing existing accounts. Server Sitters also understands how difficult it can be acquiring new clients. Now with this expansion, customers will be able to maintain their client base by providing the best service, while simultaneously dedicating more time and energy towards increasing company revenue streams and growth.
Canada is steadily becoming a multilingual society according to language statistics from the 2001 Census Bureau. Statistics reveal that while most people in Canada speak English or French at home, one out of every six reported having a native language other than English. Server Sitters is making aggressive changes to cater to nearly 7 million French speaking citizens and residents of Canada.
Server Sitters CEO Adam Gallant explained, "The continued expansion of our technical department clearly demonstrates our commitment to simplifying our partner experience, and offer more value to our growing client base with competitive pricing"
When new clients sign up for one of the various plans offered by Server Sitters, the support team gathers all the required information to maintain support tickets, so the customer has no reason to think another company is involved in handling support. This valuable service is provided at extremely competitive rates, which helps web hosting companies dramatically improve the level of customer support, and also improve the bottom line, leaving more resources to grow.
At Server Sitters, the entire support process is centered on specific requirements for each client. Management understands that a web hosting operation is multifaceted as well as unique, and this move to offer French speaking technical support firmly establishes Server Sitters as an industry leader as 2013 approaches. Once the capable staff at Server Sitters begins supporting clients, they adjust responses accordingly catering to the changing demands of each situation.
Server Sitters is an elite outsourced support provider specializing in hosting support for web hosting companies in the U.S. & Canada that require efficient help-desk support, live chat support and/or telephone support services.
For more information about Server Sitters, simply visit http://serversitters.com or call toll free (888) 522-3177 to speak with Adam Gallant directly.