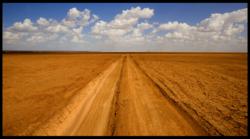 The three women belong to a vast sisterhood whose uniquely personal stories mirror epic global issues: poverty, women's and children's health, deforestation, indoor air pollution, carbon emissions and sustainable change.
(PRWEB) December 12, 2012
As you read this, half the world's population is threatened each day by an environmental disaster that pollutes their homes and sickens them. The Global Alliance for Clean Cookstoves reports that nearly three billion people still cook over an open fire, yet this age-old method of cooking with solid fuels ranks as the planet's fifth largest killer. The victims of chronic exposure to toxic smoke, or household air pollution (HAP), are overwhelmingly women and young children. The death toll is staggering: four million lives lost worldwide to HAP every year – double previous estimates, according to results of the Global Burden of Disease 2010 study, published in The Lancet.(Source:http://www.cleancookstoves.org/media-and-events/press)
The good news is that these premature deaths are preventable. In "BLACK INSIDE: Three Women's Voices," director Rodney Rascona points to a simple, low-cost solution – substituting clean cookstoves for traditional cooking methods – that can save lives as well as conserve vital natural resources. (Please visit http://www.blackinside-thefilm.com)
The short film is an official selection for the Wild & Scenic Film Festival, to be held January 11-13, 2013, in Nevada City, California. Considered one of the nation's premiere environmental and adventure film festivals, the event's hallmark is a combination of first-rate storytelling and beautiful cinematography that creates global awareness and inspires activism. The three-day program attracts top filmmakers, celebrities, leading activists, social innovators and well-known world adventurers; this season,"A Climate of Change," highlights the change makers who are inspiring and igniting solutions for a more livable future. The festival serves as the kickoff for Wild & Scenic On Tour, which is designed to bring the message to a larger audience. "BLACK INSIDE: Three Women's Voices" has also been chosen to be included in the tour of 100-plus venues nationwide. (http://www.wildandscenicfilmfestival.org)
"BLACK INSIDE: Three Women's Voices" presents captivating vignettes of strong, resilient women on three continents. Despite geographical and cultural differences, the three belong to a vast sisterhood whose uniquely personal stories mirror epic global issues: poverty, women's and children's health, deforestation, indoor air pollution, carbon emissions and sustainable change.
There are latent issues beyond the thick, toxin-laden wood fire smoke that affects the families presented in the film. Of serious concern is the never-ending labor women endure, the risk of personal assault and even death, when walking alone in the wilderness in search of fuel. In many areas of the world, women walk 10+ miles per trip and spend more than 30 hours per week collecting 40-to 60-pound bundles of wood to carry home on their backs. (Source: http://www.theparadigmproject.org)
Equally disturbing, forests are disappearing as wood is harvested and collected, with the rural poor generating an estimated 25 percent of global CO2 emissions – more than all global transportation-related emissions combined. (Source: The Nature Conservancy "Saving Forests to Flight Climate Change", 2010)
Each of the women in the film speaks eloquently on behalf of the millions more who would benefit from the life-saving, clean cookstove devices. Gone are the traditional stoves that burn their eyes and fill their lungs with acrid black smoke. The ability to breathe easier, literally and figuratively, is empowering. With new-found hope for their families' health and future, and more time and money to spend, the women become inspired change agents in their communities – investing in the lives of others, starting businesses, giving more of themselves to their children, and following their dreams.
"BLACK INSIDE: Three Women's Voices" was commissioned by the Global Alliance for Clean Cookstoves, an initiative led by the United Nations Foundation and launched at the Clinton Global Initiative in 2010 by U.S. Secretary of State Hillary Clinton. The nine-minute documentary short lends an intimate perspective to an urgent global public health and environmental challenge. The film premiered in September at the 2012 Moondance International Film Festival at the Tribeca Theater in New York City, where it won the Best PSA Award.
Joining Rascona in the project were screenwriter Russ Haan and London-based producer Phil Tidy, who brought together an international post-production team that included editor Warren Meneely, Goldcrest Post London and Prime Focus London. In-country ground logistics were provided by The Paradigm Project, GIZ Peru, Food for the Hungry Kenya, and TERI. You can find a complete list of global partners, as well as a Director's Statement, at the website.
To view "BLACK INSIDE: Three Women's Voices," please visit http://www.blackinside-thefilm.com/.
ABOUT RODNEY RASCONA
Award-winning photographer/director Rodney Rascona has utilized his more than three decades of professional experience to help raise revenue and awareness for relief and development organizations around the globe. In addition to his charitable projects, Rascona continues to produce leading work for an international roster of advertising clients. Rascona was named 2010 International Photographer of the Year: Deeper Perspective by the Lucie Foundation for "The Pink Door Photographs," a poignant collection of iconic portraits featuring earthquake survivors in Haiti (http://tinyurl.com/dy4ex3z).
Rascona's team begins pre-production on a feature-length documentary about the burgeoning cookstove movement in January 2013. "BLACK INSIDE" will lay out the arguments, the issues and the solutions presented by the brilliant minds engaged in this social imperative.
For more information about Rodney Rascona, please visit http://www.rascona.com. For assignments contact: director(at)blackinside-thefilm(dot)com.
ABOUT THE GLOBAL ALLIANCE FOR CLEAN COOKSTOVES
The Global Alliance for Clean Cookstoves is a public-private partnership led by the United Nations Foundation to save lives, improve livelihoods, empower women, and preserve the environment by creating a thriving global market for clean and efficient household cooking solutions. The Alliance's '100 by 20' goal calls for 100 million homes to adopt clean and efficient cookstoves and fuels by 2020. The Alliance is working with its hundreds of public, private, and non-profit partners to help overcome the market barriers that currently impede the production, deployment, and use of clean cookstoves and fuels in developing countries.
Learn more at http://www.cleancookstoves.org.
Igniting Change Report - A Strategy for the Universal Adoption of Clean Cookstoves and Fuels: http://www.cleancookstoves.org/ignitingchange
Additional Reading: "From Suffering to Solutions" Press Release: http://tinyurl.com/cono8zg
NOTE: ALL IMAGES ALL RIGHTS RESERVED: ©2012RodneyRascona