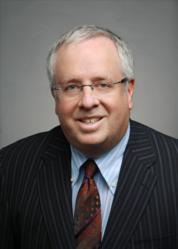 WASHINGTON, D.C. (PRWEB) December 10, 2012
The Foreign Corrupt Practices Act (FCPA) aims to keep U.S.-based companies from bribing foreign officials—or from acquiring overseas firms guilty of engaging in such behavior. And yet the government's new guidance on third-party liability under FCPA suggests that U.S. companies should disclose, not just proven instances of bribery by their acquisition targets, but also "red flags" that do not amount to violations of the law, writes LeClairRyan attorney Michael Volkov, in the Nov. 30 edition of Law360.com
This confusing conflation needs to be corrected or clarified, asserts the former federal prosecutor, who otherwise supports the guidance, along with its list of red flags to watch out for vis-à-vis third-party liability.
"A criminal violation of the FCPA requires proof beyond a reasonable doubt of an offer to pay, a payment, a promise to pay, or an authorization to pay money or anything of value to a 'foreign official,' " notes Volkov, an Alexandria, Va.-based shareholder in the national law firm. And yet the guidance suggests that as U.S.-based companies conduct due diligence for overseas acquisitions they should disclose any "potentially improper payments" made by agents or employees of the acquisition target (in the form of excessive commissions paid to third-party agents related to government contracts).
Indeed, Volkov explains in the column, "FCPA guidance on 3rd party liability is confusing," the guidance holds up as a model the behavior of a hypothetical, U.S.-based company conducting due diligence for an acquisition. This model company discovered and disclosed the aforementioned "potentially improper payments," suspended and terminated the employees involved, as well as the third-party agent, and ensured that the payments have stopped.
"Perhaps I am being hyper-technical here, but the FCPA guidance confuses the difference between a red flag and a violation of the FCPA," writes Volkov. "The payment of 'excessive commissions' to a third party is certainly a red flag but without any evidence that the third party made, promised or attempted to make an illegal bribe to a foreign official, no violation has occurred. It may be bad business to pay excessive commissions but it is not a violation of the FCPA."
In the column, Volkov describes FCPA as a terrific contribution to U.S. law. "I have utmost respect and admiration for the U.S. Department of Justice and U.S. Securities and Exchange Commission professionals who enforce this law. They are true public servants," he writes. "A testament to the importance of the FCPA guidance is the absence of any meaningful or persuasive criticism of the FCPA guidance."
But precisely because FCPA is so important, its fundamental purpose—to stop bribery involving U.S. companies and their acquisitions—should never be diluted, the attorney concludes. "To the extent that the FCPA guidance suggests otherwise, it should be corrected or clarified."
The article is available to Law360 subscribers at: http://www.law360.com/whitecollar/articles/397563/fcpa-guidance-on-3rd-party-liability-is-confusing.
About LeClairRyan
LeClairRyan provides business counsel and client representation in corporate law and litigation. With offices in California, Connecticut, Massachusetts, Michigan, New Jersey, New York, Pennsylvania, Virginia and Washington, D.C., the firm has approximately 350 attorneys representing a wide variety of clients throughout the nation. For more information about LeClairRyan, visit http://www.leclairryan.com.
#####
Press Contacts: At Parness & Associates Public Relations, Marty Gitlin (631) 765-8519, or Bill Parness, (732) 290-0121, parnespr@optonline.net