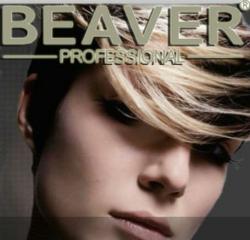 Beaver's Argan Oil infused shampoo has done WONDERS for my split-ends! No other salon product has even come close to these results! Thank you, Beaver Professional!

- Cindy Harker of New York City
Fort Lee, NJ (PRWEB) December 12, 2012
Beaver Professional today announced the upcoming grand opening and launch of their US flagship website, beaverprofessional.com! With the launch of the website before Christmas 2012, United States clients will finally have the chance to purchase premium and salon quality Argan Oil hair treatment and styling products directly from the manufacturer in Europe! Beaver Professional hair products are some of the most luxurious and sough after hair products in the world and now these items and services will be available to US consumers this month!
Beaver Professional is a household name in much of Europe and holds its own against the more well-known hair care product companies. What really sets Beaver Professional apart is the addition of Moroccan Argan Oil into many of the products available for purchase. Moroccan Argan Oil has been cultivated for more than 300 years and the benefits of this rich and nutritious oil have been explored and exploited since. The unique moisturizing properties of this exotic oil are precisely why it has been included in cosmetics used for hair and skin care for centuries. Argan Oil infused hair care products provide exceptional moisturizing properties for hair that strengthens and nourishes while also providing shine and volume. Beaver Professional acknowledges these benefits by making Moroccan Argan Oil a central element when developing new and exciting hair products all designed to provide customers a great alternative to the more expensive hair care and styling brands available.
This holiday season, United States consumers will have a new source for salon quality hair care products that will get people buzzing and that source is beaverprofessional.com. The website will feature easy to navigate menus, thorough product descriptions, and a pleasing graphical interface. There will be a forum where customers will be able to contact the manufacturer and a US representative to get any questions or concerns about any products or services addressed. All products listed in the website will feature beautiful images of the products themselves as well as updated and current prices for individual units and wholesale prices for small business owners or national franchise owners.
Beaver Professional is the newest name in salon quality hair care products in the United States and with the upcoming launch of beaverprofessional.com, customers will now be able to immerse themselves in the luxurious and professional grade Argan Oil infused products that has set Beaver Professional apart from the rest!