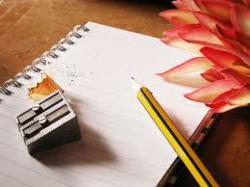 As an author, you need a website... and...you NEED one now!
Houston, TX (PRWEB) December 08, 2012
Internet Presence is the term SA4i (Strategic Advisors for the Internet) has developed to help convey the importance in today's business world that you must be fully engaged in as well as on the internet.
In general, how the concept is specifically applicable to authors was explained. Internet Presence is a multi-faceted and valuable concept to any business (both small and large) and any author (both published and nonpublished).
The presentation commenced with, and mostly centered on, a discussion about websites. It was amazing to learn how many authors either did not have a website or had not updated their website in one, two, three or more years.
Obstacles (like writer's block!):

No budget for a website
Not knowing how to create a website
Not actually having a book published yet
Having many copies of a book sold on Amazon (or elsewhere) without a website; so why bother?
Answer (like writer's unblock!):

A website is still needed...and it is needed NOW.
By the way, so are a blog and some social media platforms, too!
A website does take time and money…even a half-way decent one. However, one can start out very basic, and get fancier (if appropriate; sometimes simplicity is a key) later. It will be money well spent for the serious entrepreneur who is all about building their reputation as an author and selling books.
With some basic skills (or ability and time to learn them), anyone can create their own website. Lacking the skills, ability and/or time to learn to design a website? Have someone help in the design and publishing; or, hire someone. It will not be a regrettable move because it is absolutely worth it.
A website brings much added value to internet presence and authors need Internet Presence. Further values are brought by a blog, review sites (i.e. Angie's List), and social media platforms (i.e. Facebook, Pinterest, Twitter, etc.) as well as proper and ethical link building.
Google Analytics is an essential that also brings value for authors other entrepreneurs as well as Corporate America (and everything in between).
Google Analytics for a non-famous author -yes, GA. If an author does not know what the traffic on their website is or where their visitors come from - they cannot effect full maximization of the marketability of what they are selling.
SA4i is a team of professionals who develop and manage internet presence for both aspiring and successful people every day. SA4i is involved in consistent and continuous study, learning and working regarding the constantly progressing and changing business environment that includes Google Analytics, the Google Algorithm, Google Tools, the Internet, website development, and so much more.
SA4i (Strategic Advisors for the Internet) is a premier online marketing group representing a wide variety of clients. For more information, please contact SA4i at 281-661-8900 or visit the SA4i website.