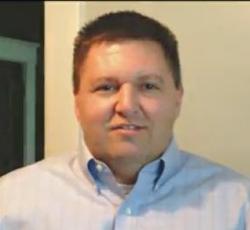 For the month of November 2012 sales are up 38% over the same month last year.
(PRWEB) December 08, 2012
Nashville Real Estate Sales – 10/2012
"Real Estate Sales continue their positive trend in Nashville," Steve Jolly stated, "For the month of November 2012 sales are up 38% over the same month last year." Nashville has a 27% increase over last year for the first eleven months of 2012. Total Closings are far ahead of the total for 2011. Pending sales continue to rise above 2011 levels with 412 additional homes pending than November of 2011.
Nashville Real Estate Inventory
"Inventory is still falling in the Nashville Real Estate Market," Jolly continued, "Nashville has the lowest inventory of homes for sale since 2006." Low inventory is great for the market and what we expected to see in a recovering market. We currently have less than 8 months of total inventory and less than 6 months of inventory of single family homes for sale. The inventory has already gone below the expected 17,000 in November. The average Days on Market for October 2012 increased slightly to 84 days.
Nashville Real Estate Price
"Sales Prices continue to stay ahead of 2011, and have been on the plus side since March," Steve Jolly said. November 2012's median price is $179,900 which is 7% higher than the median sales price for the same month last year of $167,500. The median condo price in Nashville for November 2012 was $152,000 versus $158,690 for the same month in 2011.
We are in the slow period of real estate sales in Nashville. However, this is a good time to put your home on the market while the inventory is still low. Holiday buyers are usually serious about purchasing a home. The best advice for current Nashville home sellers: Make sure your home is ready to sell and it is priced right.
The data was provided by the Greater Nashville Association of Realtors.
For More graphs, data and more information click on the link: Nashville Real Estate Market