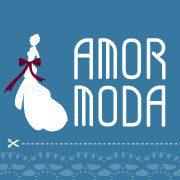 (PRWEB) December 08, 2012
Amormoda.com is launching a wedding dress promotion, up to 55% off, to help the young people who will marry soon to choose suitable wedding dresses at affordable prices. The promotion will last three weeks, from Dec. 8 to Dec. 31, 2012.
It has been a trend for many young people to buy wedding dresses online because it is convenient. Moreover, the development of information technology has solved the problem of payment security, and made it a reliable way to shop online. People can buy a custom wedding dress online with just the click of a mouse.
Eason Chen added, "Christmas is coming, and we have released its multi-lingual sales platform. We are ready for this promotion now. We hope we can catch this great business opportunity to explore our market share. Amormoda will spare no energy to provide quality wedding dresses for all costumers."
Amormoda.com sells not only different styles of wedding dresses, but also prom dresses, bridesmaid dresses, evening dresses, and wedding dress accessories. All of them are designed by Amormoda's own designer team.
Eason Chen continued, "Our first-class designers can always bring surprises to our customers. We have confidence that our great products are the best in the wedding dresses industry. Furthermore, we also have a money-back guarantee, and it is a risk-free way of showing your unique style with our amazing products."
About Amormoda
Amormoda focuses on wedding dresses, bridesmaid dresses, evening dresses, and wedding dress accessories. The reason to choose Amormoda is very simple: Amormoda offers high quality products at affordable prices, and all their products are free shipping.