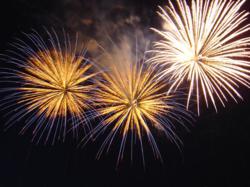 Rusterizer is exactly that kind of rust removal spray – safe and effective.
Seattle, WA (PRWEB) December 10, 2012
Rusty Cage recently announced that Rusterizer is up for sale. Basically, it stated that its sister company My Cleaning Products was giving out the rust removal solution with 30% discount.
In a post dated December 07, 2012, rustycage.net stated that the coming winter makes houses and cars vulnerable to rusting. It detailed that indoor and outdoor furniture pieces, equipments, vehicles and even non-metal items are prone to rust damages, whether by corrosion itself or by its stains due to snowing.
To save the items that rust has somehow damaged, the article said that one must implement a rust treatment as soon as the corrosion or stain is discovered. However, of all the ways there are to solve a rust problem, it stated that hiring a professional rust remover offers the easiest and fastest answer.
But then again, Rusty Cage said that it is expensive to hire an expert in rust treatment. And so, if the corrosion is not yet massive, it advised a personal rust treatment. It specified though that the rust removal product one should use must be safe apart from effective.
As it shared, Rusterizer is exactly that kind of rust removal spray – safe and effective. And basically, that's because it's made with natural ingredients.
Additionally, the website said that it is also a more affordable way to clear rust or its stains. Even more today that its manufacturer, My Cleaning Products, decided to give it out with 30% discount. The markdown, it related, was for the company's New Year special. It detailed that any buyer could get the 30% off by simply typing in the code "NEWYEAR" at checkout.