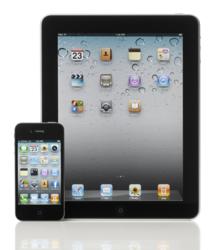 "iTimeKeep is absolutely brilliant in execution, exactly what every timekeeping attorney must have. I thought it would be an easy lay-up, turns out to be a slam dunk, broke the glass, I'm hanging on the rim!," William Lyles III, Lyles & Lyles
Pittsburgh, PA (PRWEB) December 11, 2012
Bellefield is now providing iTimeKeep to firms using Amicus Attorney Premium. The addition of the Amicus integration brings a useable mobile time entry solution to thousands of firms and further solidifies Bellefield's position as a leader in Mobile Time Entry for law firms of all sizes using most any Time & Billing System.
Attorneys create time entries directly from their iPad, iPhone, or Android and the entries are synchronized and automatically submitted to Amicus. When a new client, matter, task, and activity code are created, iTimeKeep renders them visible on the devices immediately.
Amicus attorneys simply download the free native iTimeKeep App from the Apple Store and in one hour the remote integration by Bellefield can be completed.
"Smartphones and tablets have changed the practice of law considerably by allowing attorneys to work from anywhere they are, the downside being that an incredible amount of billable time is going unrecorded. Solo and small practices are particularly vulnerable to lost time because of the many "hats" the attorneys must wear. iTimeKeep plugs those holes by allowing attorneys to record time as it happens, time which otherwise would have gone unrecorded," replied John Kuntz, Principal and Co-Founder of Bellefield.
About Bellefield: Bellefield, a leader in mobile solutions for legal, is helping attorneys work the way they want on their mobile devices from wherever they are. Focused on usability and simplicity, Bellefield Mobile Apps enable attorneys to access documents back at the office or record time when they are away from their desks. Bellefield's flagship product iTimeKeep™ (http://www.iTimeKeep.com) integrates seamlessly with most Time & Billing Systems including; Elite, Aderant, Legal Software Systems LSS, LSSe64, ProLaw, Omega, Orion, Total Office (formerly Client Profiles), Rippe-Kingtson, Juris, PCLaw, Amicus, Tabs3, Carpe Diem, DTE, Time Matters, Timeslips, Versys, LawBase, and others. Bellefield was founded by a team of experienced professionals and entrepreneurs, previously the founders of eBillingHub. For more information please visit http://www.Bellefield.com and http://www.iTimeKeep.com.