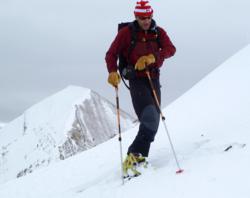 My first impression when I put one on was how light it was and how thin it was compared to other GPS watches
Bozeman, MT (PRWEB) December 08, 2012
The Polar RC3 is the first-ever fully integrated GPS watch from the folks at Polar, the same people that invented the heart rate monitor back in the 1970's.
"The Polar RC3 comes in three versions one without a chest strap for those already owning a Polar WIND Wearlink strap, one with a chest strap and a bike version with a speed sensor", says Rusty Squire, President of the Heart Rate Watch Company. He adds, "We are offering 20% to 25% off on these new Polar GPS watch units until December 20th".
FIT, SIZE AND BATTERY LIFE HIT THE SWEET SPOT
"My first impression when I put one on was how light it was and how thin it was compared to other GPS watches", says Squire. "I put it on a postage scale and it was 40% lighter than my Suunto Ambit".
Polar RC3 offers 12 hours of battery life, probably closer to 10 in normal use according to Squire, while many of it's competitors offer eight hours, which is more like 6 according to Squire under normal use. "That is a big increase in battery life for a watch that is this light and thin, plus Polar is using softer more pliable material in their wrist straps, making them more comfortable", says Squire.
GET $50 IN FREE FITNESS BOOKS
To go with the purchase of any new Polar RC3 GPS watch the Heart Rate Watch Company is offering two free fitness books valued at $50. The book "How To Successfully Use A Heart Rate Monitor" and "How To Elevate Fitness Through Strength and Interval Training" are e-books that can be downloaded in PDF format.