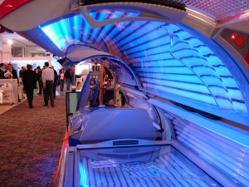 Chelsea, NY (PRWEB) December 08, 2012
During the winter months, many will be flocking to their local New York tanning salon in an effort to look their best. Recently, through different media outlets, there have been many reports and stories of people going a little overboard with their tanning salon visits. Solar Salon is a provider of New York, NY indoor tanning solutions, and provides valuable information regarding the safe and healthy practice of using tanning beds. How safe is it to make use of a tanning bed? There are some benefits and risks that are associated with tanning beds and knowing them can help in making a better decision as to whether or not indoor tanning is right for any individual.
When looking at indoor tanning, there are a number of benefits that might surprise people. One benefit to indoor tanning is the increase in Vitamin D. Why is this important? Vitamin D deficiency is associated with cardiovascular disease, respiratory illness, endocrine dysfunction, skin problems, diabetes, infections and kidney problems, along with a number of other health problems. Moderate UV light has shown to metabolize cholesterol by turning it into vitamin D. While many people love the beautiful tan that they can get from tanning, they might not realize how much good they are doing for their body at the same time.
Tanning beds in New York for clients during the winter months can also help to increase heart efficiency. Exposure to the sunlight produces metabolic effects in the body which are very similar to the effects that are produced by physical training. UV light has been shown to increase the oxygen in the blood and its oxygen carrying abilities. This same effect also increases the amount of oxygen used in the tissues which will in turn produce more energy. For those out there that might suffer from seasonal affective disorder (SAD), often causing depressive states for the suffering during the bleak winter months, moderate tanning in a tanning bed has a profound effect on mood.
Tanning has a number of other benefits such as increased resistance to infection. How is this possible? Moderate UV light increases the number of white blood cells in the body. White blood cells are there to fight off infections. The increase of oxygen flow that helps carry white blood cells where they need to be helps boost immunity and promote healing.
While there are a number of benefits listed the last thing that one should do is make too much use of a tanning bed. Moderation is the key. Those that spend too much time in tanning beds risk the chance of skin cancer. Just as a person shouldn't go to the beach every day for hours on end during the summer, one shouldn't go to a tanning salon for hours on end during the winter. Anytime skin burns from tanning or while exposed to the sun, damage to the body occurs, which is why it is so important to find a happy medium where one can get the benefits without experiencing the negative side effects. Just as people can overdose on vitamins and minerals one has the chance of getting too much of a good thing and causing problems for their bodies.
About Solar Salon: Solar Salon has two premier tanning salons in New York, NY located in Chelsea and The Upper East Side, they provide quality care and services to their clients with safe, clean, advanced equipment and tanning supplies as well as expertly trained and experience tanning specialists.