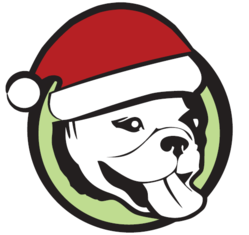 Not Your Average Neighborhood Dog Wash - Not Your Average Online Dog Store.
San Francisco, CA (PRWEB) December 08, 2012
Why should humans have all the fun? K9 Scrub Club, a premium dog wash and specialty pet store gives pets a chance to write to Santa Dog and tell him what they want for the holidays.
With an increasing focus on pet health, better quality pet products and people spending more on their pets during the holidays many pet retailers are coming up with creative ways to include pets in the holiday fun. Holiday pet photos are coming increasingly part of family tradition, as is gift-giving and special holiday treats just for pets.
"We wanted to add a fun, childhood tradition that we enjoyed in our family and bring it to our four-legged family members," said Carin OHara, store manager. That's when the idea of having pets "write" to Santa Dog came into the picture.
Customers can help their pets write a fun, creative letter to Santa Dog telling him what they want from K9 Scrub Club for Christmas. Some of the letters will be posted to their website and through social media. At the end of the season (December 31st), the K9 Scrub Club team will grant one lucky pup their wish of a product from K9 Scrub Club online or their San Francisco store.
Letters are submitted via email to santadog (at) k9scrubclub (dot) com. The winner of the promotion will be announced through K9 Scrub Club's website, on social media and in store on December 31, 2012.
K9 Scrub Club is a premium dog wash and specialty store located in the Upper Noe Valley neighborhood of San Francisco. They offer premium food, treats, toys and other pet items not typically found in other stores. They pride themselves on their exceptional customer service and unique experience.
For more information, contact K9 Scrub Club directly at 415 648-2582 or info (at) k9scrubclub (dot) com.
K9 Scrub Club
1734 Church Street
San Francisco, CA 94131