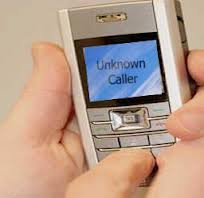 How do i find out who this unknown caller is?
Dexter, Michigan (PRWEB) December 11, 2012
To offer faster and more accurate results about unknown callers, MagNumbers.com uses a proven 3 step approach and a unique keyword based searching function. Its 3 step approach simplifies the reverse phone lookup process and lets people enter an unknown phone number, view free basic results, and download their premium report quickly. MagNumbers.com has also become prominent in the US Yellow Pages market with its unique keyword based searching.
As regular land line service providers offer a regular reverse cell phone lookup service for free, stalkers use their cell phones to pester people. Unfortunately, reverse phone lookup service provided by most of the land line service providers are unable to provide information about cell phone stalkers. To help people identify such stalkers, MagNumbers.com has launched a reverse phone lookup service which incorporates a proven 3 step approach and a unique keyword based searching function.
With its advanced features and added functionalities, MagNumbers.com lets users find accurate results about an unknown call. To make reverse phone lookup convenient and comfortable for users, it has added a few new features including a new social media reporting, advanced household analysis and secured gateway for payment processing .
To find details about an unknown caller, just enter the unknown phone number, view free basic results, and download your premium report. The premium social media reports now include the ability to search the top social media sites for the unknown caller. With the advanced household analysis, it is possible to look-up any cellular or landline telephone number and receive an instant report which includes the name, address, and a comprehensive household analysis of the unknown caller.
With the aim of incorporating each and every business from a small shop to large industries including residential listings, MagNumbers.com is continuously extending its database. It also provides a comment section where users can leave details to help increase its database when a questionable phone number is identified.
To offer a secure online payment gateway for its users, MagNumbers.com uses PeopleSmart, one of the largest processors on the net using 128 bit encrypted technology to handle all the payment processing.
With a single motto "If they exist, it's on MagNumbers", they are striving to achieve it. You can also assist them in their efforts by updating and creating new listings in their database and providing your valuable feedback in the comment section.
About MagNumbers.com:
MagNumbers.com relies on 3 step approach and a unique keyword based searching to make reverse phone lookup simple & fast.
For more details, log on to: http://magnumbers.com/