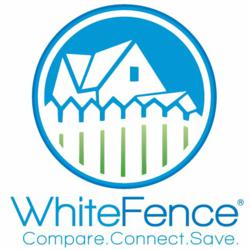 Houston, TX (PRWEB) December 10, 2012
ELECTRICITY
Extremes:
1. Highest bill: Portland, OR at $115.77
2. Lowest bill: Los Angeles, CA at $29.57
3. Largest Month over Month (MOM) increase: Portland, OR from $92.61 to $115.77
4. Largest MOM decrease: Phoenix, AZ from $116.98 to $69.84
Even though it seems strange to mention the end of summer with Christmas just around the corner, many customers will see the changeover to winter rates reflected in their bills for the first time this month. Some providers switch to a winter rate schedule in October, but some switch in November. Georgia Power, serving Atlanta, and APS, serving Phoenix, are two companies that have switched over to winter rates for November. Customers that are conservative with their energy usage or that regularly have energy usage under the baseline may not notice a big difference. However, customers that consistently use more electricity than the baseline (for example, customers with large homes to heat or cool, or customers running lots of electronics) may notice a significantly lower bill this month. The reason for this change is that winter rates are lower for the higher usage tiers when compared to summer rates. During the summer, the higher usage tiers may be charged at rates almost double the baseline rate, but during the winter, higher usage tiers may be charged at exactly the same rate as the baseline, or they may be higher by only a few cents per kWh or only a few fractions of a cent.
Portland, OR had the highest bill in November based on an average of rates from several providers, at $150.50. Rates did not change, but usage jumped significantly since October. In fact, Portland has the highest usage of all the cities in the index for November. Portland has also seen the greatest MOM increase since October, increasing by $23.16.
Los Angeles, CA has the lowest bill for November at only $29.57. This is also the lowest bill in the index so far for 2012. The second lowest bill for 2012 was also in Los Angeles, for May. The largest month over month decrease was by $47.14 in Phoenix, AZ, from $116.98 to $69.84, which is due to a combination of decreased usage as well as the switch from summer rates to winter rates mentioned above.
NATURAL GAS
Extremes:
1. Highest bill: Philadelphia, PA at $149.59
2. Lowest bill: Dallas, TX at $22.27
3. Largest MOM increase: Philadelphia, PA, from $73.54 to $149.59
4. Smallest MOM increase: Dallas, TX, from $17.54 to $22.27
In November, natural gas usage nearly doubles for many cities, though the impact this seasonal increase has on monthly bills varies. For example, Dallas residents may see an average usage increase from about 3 MCF to 7MCF, but the average monthly bill changes by only $4.73. The reason for this small change in monthly bill though usage has more than doubled is that the largest part of a Dallas resident's bill is likely to be the monthly base fee, which changes little from month to month and may be about $18. Because usage is so low compared to this monthly base fee, doubling it does not do much to increase the bill total. At the other extreme, in Philadelphia the monthly bill has increased by $76.05. Rates have stayed exactly the same, including the monthly charge of $12.00. But in Philadelphia, the grand majority of the bill is usage dependent (since usage is much higher compared to Dallas, for example), so when usage doubles from about 50 to 120 therms, the result is a significant increase in the monthly bill. In fact, Philadelphia also has the highest overall bill this month, at $149.59, and Dallas has the lowest, at $22.27.
HIGH SPEED INTERNET, CABLE, PHONE
For November, Chicago, IL had the highest bill for high speed Internet at $95.35. This is notable for two reasons. The first is that the average high speed internet bill for Chicago last month was only $38.60, meaning that the average internet bill has more than doubled since last month. The second point of interest is that last month, the highest average internet bill was only $51.18, belonging to Charlotte NC. Not only has Chicago's bill increased significantly, but several other cities have seen a drastic increase as well, including Las Angeles and Portland. Not all cities are seeing the same increases, however. Houston once again has the lowest high speed internet bill this month, at $19.28.
Compared to October, the television bills for the majority of the cities in the index decreased, but some of the exceptions to this trend were significant. In San Diego, for example, the average monthly bill increased from $56.71 last month to $120.97 this month, which was the highest average television bill in the index for November. The lowest was Denver, CO, at $23.71
Charlotte, NC has the highest home phone bill for the month of November, at $93.22, and also saw the biggest increase since October, up by $61.39. Minneapolis, MN had the lowest home phone bill for November, with a bill of $22.74.
ABOUT WHITEFENCE
WhiteFence is a free service that helps homeowners and renters compare, connect and save money on phone, internet, television, electricity, natural gas, and other home services. By simply entering a street address onto the secure site, people looking to save money or start new service can find the most comprehensive list of plans available for their specific address from over 300 nationally recognized partners. As a trusted home service shopping source for 20 million people annually, WhiteFence makes it easy to establish service directly on the site in a few simple steps. WhiteFence is an Internet Capital Group partner company. WhiteFence is headquartered in Houston, Texas. For more information, please visit WhiteFence.com or view the index data at WhiteFenceIndex.com.