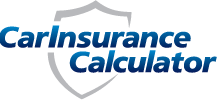 "It's quite surprising that our media tends to report rather on other damages caused by other elements, which might be more visible but at the end of the day do not produce as much damages as hail does
New York (PRWEB) December 10, 2012
Typically not receiving as much news coverage as storms and other disasters hailstorms made it into the top of insurance claims in recent years, surpassing even the damages caused by tornados and hurricanes combined. Now CarInsuranceCalculator.info releases new statistics and a guide for consumers after the recent "War on Hail" symposium in Texas.
Paid losses due to hail amounted to a sheer $10.4 billion in Texas only for the period 1999 to 2011, exceeding the amount of paid losses caused by water ($8.9 billion), fire ($5.9 billion), or hurricanes and tornados combined ($6.7 billion, respectively $3.1 billion) for the same period. But hail is on the rise in all states. New York for example witnessed damages of over $73 million just in 2011. Nationwide, hail related comprehensive claims witnessed a massive upswing from 2010 to 2011 by over 54% while payments rose accordingly by nearly the same rate (48.66% compare chart at CarInsuranceCalculator.info).
Project manager Steve explains: "It's quite surprising that our media tends to report rather on other damages caused by other elements, which might be more visible but at the end of the day do not produce as much damages as hail does. The CarInsuranceCalculator.info team thinks it is time for a guide and higher consumer awareness in this regard".
Full statistics and a guide for insurance shoppers on what to know about weather related losses and insurance claims can be found now at http://www.carinsurancecalculator.info/1132/war-on-hail-in-texas-unexpected-weather-and-auto-insurance/
Weather related damages have been a huge topic this year several times before. CarInsuranceCalculator.info reported just recently on the impact of Hurricane Sandy on New Jersey and New York, the Derecho in Virginia causing $2 billion in weather loss and wildfires across the entire US.
About CarInsuranceCalculator.info
CarInsuranceCalculator.info holds a free car insurance guide for auto insurance shoppers from the entire US. A free car insurance calculator – provided in partnership with leading technology providers – allows to get and compare up to eight quotes in one single go. Launched in early 2012 CarInsuranceCalculator.info soon has become a popular one stop resource for auto insurance shoppers and industry professionals likewise.