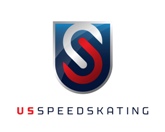 Nagano, Japan (PRWEB) December 10, 2012
In a familiar storyline, Heather Richardson stood on the podium again at a World Cup, this time winning a Silver medal in the 1000m with a time of 1:15.26, on the second and final day of competition at the Essent ISU World Cup in Nagano, Japan. Richardson and her teammates now head home to the U.S. to prepare for the upcoming U.S. Long Track National Championships.
"I'm very proud of all our skaters this weekend," said National Long Track Sprint Head Coach Ryan Shimabukuro."Each one of them had at least one race that they could be satisfied with and build on for the upcoming U.S. Championships at the end of this month and for the second half of the season."
In the A Group, both Brittany Bowe and Shani Davis finished just outside the top three, missing a medal by a mere fraction of a second. Bowe finished fourth in the ladies 1000m with a time of 1:15.93 and Davis finished fourth in the men's 1000m with a time of 1:09.81.
Here is a recap of how the rest of Team USA did on the last day of competition in Nagano.
Ladies 500m (B)
Sugar Todd / 4 / 39.25
Men 500m (B)
Mitch Whitmore / 10 / 35.80
Jonathan Garcia / 20 / 36.34
Ladies 1000m (B)
Sugar Todd / 5 / 1:19.35
Men 1000m (B)
Mitch Whitmore / 4 / 1:11.20
Ladies 500m (A)
Heather Richardson / 6 / 38.41
Brittany Bowe / 13 / 38.61
Lauren Cholewinski / 20 / 39.30
Men 500m (A)
Tucker Fredricks / 13 / 35.37
Ladies 1000m (A)
Heather Richardson / 2 / 1:15.26
BrittanyBowe / 4 / 1:15.93
Men 1000m (A)
Shani Davis / 4 / 1:09.81
Jonathan Garcia / 17 / 1:11.20
Next stop on the season calendar--for both Long and Short Track--is the U.S. National Championships, both being held in Kearns, UT at the Utah Olympic Oval.Short Track runs from December 20-22, 2012 and Long Track from December 27-31, 2012.For a complete schedule for each event, visit the US Speedskating website at http://www.usspeedskating.org.
You can follow Team USA throughout the season on the US Speedskating Facebook page (http://www.facebook.com/usspeedskating) or on our Twitter feed (http://www.twitter.com/usspeedskating).