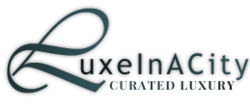 A curated list of Christmas Celebrations
MONTREAL, QUEBEC (PRWEB) December 10, 2012
Christmas is a joyous time of the year celebrated with great parties, luxurious light displays, grandiose trees and an abundance of mouth-watering threats. Most cities, such as Montreal and Barcelona, rejoice with festivals and feasts in an atmosphere that attracts thousands of visitors. For those seeking a magical Christmas getaway, filled with holiday spirit, LuxeInACity has curated a list of the top 10 Christmas celebrations in the world:
1. Tower of London, UK – Every year, the Tower of London hosts several celebrations for Christmas. One of the best is the Merry Medieval Christmas. Guests are transported back to Christmas in the year 1284 at the court of King of England King Edward I. It's a joyous occasion with entertainers performing and jesters telling jokes.
2. Bethlehem Manger Square – This is the biblical birthplace of Jesus, so it should come as no surprise that thousands of people gather here each Christmas Eve. The celebration features Palestinian folk songs, Christmas music and popular music.
3. Midnight Mass, Vatican City – The Eternal City is a must-see any time of the year, but during Christmas, the visit is extra special. In addition to roasted chestnuts being sold on every corner, thousands attend the Midnight Mass in St. Peter's Basilica on Christmas Eve or at noon on Christmas Day.
4. Ice Skating at Rockefeller Center, New York City, USA – After the Christmas Tree at Rockefeller Center in New York is lit, hundreds of people use it as a backdrop as they twirl around the famous Rink at Rockefeller Center. A nice cup of hot chocolate makes the experience complete.
5. Sunburnt Christmas Festival, Australia –For a warmer Christmas experience, Bondi Beach is the place to be. On December 25, thousands gather on the beach to listen to bands and DJs in the Pavilion.
6. A Dickens Christmas London, UK – Inspired by the stories of Christmas Past, the walking Dickens Christmas Tour is a remarkable experience. The tour wanders around London offering a special look at Charles Dickens' work.
7. The Salzburg Christmas Market, Austria – Each year in Salzburg, a Christmas market opens. It's a tradition that dates back to the 15th century. The area is filled with sweets, crafts, jewelry and events.
8. Nuremberg Christmas Market, Germany – This must-see Christmas market is attracts over two million visitors each year. The main draws are the giant wooden Ferris wheel, mulled wine, roasted almonds and gingerbread. Stroll the streets and fill bags with Christmas threats.
9. Junkanoo, Nassau, Bahamas – On December 26 until January 1st, experience a carnival-like festival called Junkanoo. Thousands dance through the streets in awe-inspiring over-the-top costumes to the sounds of bell horn and whistles. Even Santa Claus shows up at this Caribbean party.
10. Puerto Rico – Christmas in Puerto Rico is a big deal. The celebrations start in early December and continue into the New Year. There are over a dozen festivals and feasts. There are people caroling, several masses, an incredible nativity scene and lights draped everywhere. It's an experience (and never-ending party) like none other. Grab a glass of coquito, a Puerto Rican styled-eggnog, and join the festivities.
About LuxeInACity.com
Launched in 2011 and with corporate headquarters in Montreal, Canada and Gothenburg, Sweden, LuxeInACity is a curated guide to luxury cities from around the world. Providing priceless information to affluent consumers and travelers worldwide, each luxury city guides features a curated list of premium waiting to service the bespoke needs of these high-network individuals. The founders of LuxeInACity.com have traveled to over 70 countries.