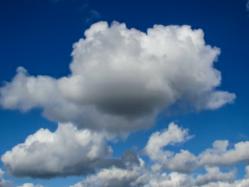 almost 60% of companies are already using the cloud
Scottsdale, AZ (PRWEB) December 11, 2012
One Stop Voice, a leading provider of cloud communications and hosted VoIP solutions, today announced that one of its top priorities for 2013 will be to educate customers about the many benefits of cloud use and dispel misperceptions cited in an August 2012 national survey by Wakefield Research. The survey of more than 1,000 adults indicated that while cloud computing is widely used, it is also widely misunderstood.
Key findings from the survey revealed that 95% percent of those claiming they never use the cloud actually do so via online banking and shopping, social networking, and storing of photos and music. Despite the confusion, three in five (or 59%) believe the workplace of the future will exist entirely in the cloud.
"What we are seeing out in the market mirrors these survey findings," says One Stop Voice executive Joshua Simon. "In order to overcome this disconnect, cloud-based companies will need to educate the consumer by addressing inaccurate security and privacy concerns associated with cloud usage." Adds Simon, "In 2013, we plan to implement a variety of interactive educational tools to help educate current and prospective customers and partners about the many benefits of using the cloud -- reduced cost, increased speed and scalability, to name a few."
What is the cloud? Despite 51% of Wakefield Research survey respondents believing it has something to do with the weather, in reality, cloud communications generally refers to data-center-hosted services that are run and accessed over an Internet infrastructure. According to recent research, almost 60% of companies are already using the cloud and 20% are moving toward the cloud in 2013.
About One Stop Voice
One Stop Voice was founded in 2008 and provides quality low cost VoIP and Cloud Communications as a Service (CCaaS) to companies throughout the country. By replacing traditional phone systems, One Stop Voice adds functionality and increased efficiency from the corporate office to the mobile work force. For additional information regarding host cloud communications and VoIP services with One Stop Voice please visit http://www.onestopvoice.com/