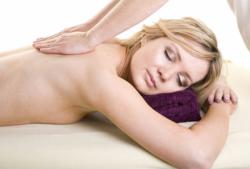 Imagine, a Swedish Massage or Hot Stone Massage on a lunch break or day off.
Philadelphia, PA (PRWEB) December 10, 2012
Skippack Massage Therapy is now offering a limited time special to first time clients. Regularly $85 for a 90 minute Swedish massage, this month only they are promoting the 90 minute special for just $60. There is a limit to the available dates and times so customers are urged to schedule soon and the required time to book is within 3 months so there is plenty of time.
Imagine, no driving through traffic or in bad weather.
Imagine, relaxing for a peaceful Reiki Crystal treatment in the comfort of home.
Imagine, a Swedish Massage or Hot Stone Massage on a lunch break or day off.
Or a Chair Massage to knead out the kinks from a vigorous workout at the gym.
Imagine, an elderly parent receiving a much-needed, gentle touch. A special gift!
Skippack Massage Therapy offers a wide range of services:

Swedish Massage
Hot Stone
Gemstone & Reiki
Chair Massage
Reflexology
Deep Tissue
Elder or Pregnancy Massage
Having a licensed and qualified professional massage therapist in the home or office is no longer just for movie stars or the rich and famous!
Easy, online booking is as fast as a click on http://www.SkippackMassage.com. Or call 484-269-0406
Skippack Massage Therapy offers their services at very affordable rates with a low travel charge if out of the immediate area. Based in Skippack, PA, this in-home service is provided to all areas of Chester County, Philadelphia County, Bucks County, Montgomery County and most of Berks County too.
Treat a family member, friends, or yourself to the new wave of Massage therapy in the Philadelphia area. The 90 minutes for $60 coupon is attached. This is a limited time offer. Skippack Massage Therapy can be scheduled at: http://www.skippackmassage.com