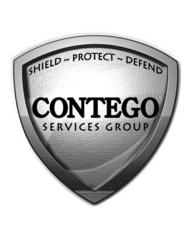 Through education to both the consumer and children, I believe that we can prevent fraud. The holidays are a time for family and fun, not the fraudster. -- Linda Webb
Fort Lauderdale, FL (PRWEB) December 10, 2012
Webb focuses on three common holiday scams: the bump and run, merchandise return fraud, and store cashier scams. Buster, Webb's animated sidekick, gives a tip to kids about holiday door knockers. During the holiday season, fraud is commonplace because consumers are busy, stressed, and not as vigilante as normal. The Fraud Dog reminds the public of the need to stay educated about the latest scams and to educate friends and family, as well.
In the Fraud Dog Tips video, the bump and run scam is showcased. It's a common occurrence during the holidays at busy shopping venues to bump into another shopper. In this scam however, the fraudster purposely bumps into a shopper and steals their shopping bags, purse, or wallet. The merchandise return scam involves the fraudster using a receipt accidentally left behind by a shopper in order to return stolen goods for a cash refund or store credit. This scam frequently occurs in the months during and after holidays and defrauds the store itself. Store cashier fraud is a unique scam that occurs when the cashier rings up the customer for unknown items that the customer never intended to purchase, like a gift card. Lastly, Buster, the fraud fighting dog, reminds children to beware of holiday door knockers. Children should never open the door without an adult present, even during the holidays. Children may be more likely to open the door for someone dressed up or holding a holiday package. Remind children that even during the holidays, they must beware.
"Through education to both the consumer and children, I believe that we can prevent fraud. The holidays are a time for family and fun, not the fraudster," said Linda Webb, fraud expert.
Linda Webb is currently the President of Contego Services Group, LLC, a provider of innovative insurance services including the SWARM™ service model, a swift-working approach to catastrophic insurance claims. To learn more about Contego Services Group, LLC, visit http://www.ContegoServicesGroup.com. The Fraud Dog is a national speaker and fraud expert in many areas of insurance fraud with experience investigating the most complex organized crime rings, insurance fraud, mortgage and financial fraud, and Medicare and healthcare fraud. To learn more about Linda Webb, the Fraud Dog, please visit http://thefrauddog.com,
Media Contact:
Jessica Custer
954-556-1616
http://www.ContegoServicesGroup.com
JCuster(at)ContegoGroup(dot)com