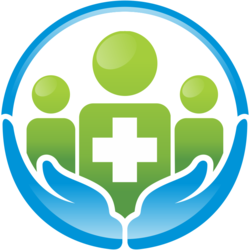 "UrgentCareNOW provides patients seeking non-emergency care with a great resource to find care quickly," - Stephanie LaBuz, RN in Houston.
Houston, TX (PRWEB) December 11, 2012
UrgentCareNOW (http://urgentcarenow.com) is proud to announce the launch of the largest national database of urgent care clinics on the web. Currently featuring over 4,500 listings and growing, UrgentCareNOW's powerful search capabilities can anonymously locate a patient and provide estimated drive times to local urgent care clinics, a first for urgent care databases. Each clinic listing has the information patients need to find care quickly, including contact information and hours of operation.
UrgentCareNOW was started by two brothers, David Alton in Houston, TX and Thomas Alton in Austin, TX, who were inspired to create a better way for patients to find care after David experienced a long night of waiting in an Emergency Room for a minor condition. The growth of urgent care facilities, with costs to patients substantially below those at Emergency Rooms and with significantly lower wait times, appeared to provide a viable alternative for non-emergency situations and UrgentCareNOW was born. David and Thomas's mission is to provide patients with a fast, simple, user-friendly experience as they search for care.
Stephanie LaBuz, RN, a medical professional in Houston, Texas, knows just how important urgent care has become to patients. "As an ER nurse, I know firsthand how crowded ER's have become, and how long some patients have to wait to receive care. UrgentCareNOW provides patients seeking non-emergency care with a great resource to find care quickly."
The urgent care market is a rapidly growing segment of the medical industry. According to a recent report from IBISWorld, a medical industry research firm, the urgent care industry is a $14B industry in the U.S. with over 6,800 urgent care businesses and over 129,000 employees.
"With an ever increasing choice of care options for the patient, enabling patients to locate the closest urgent care facility and understand key information about the facility during an urgent minor medical situation is the genesis behind UrgentCareNow," says David Alton, CEO of UrgentCareNOW.
Patients trying to determine whether urgent care is the right option for their needs can learn more about typical services offered and conditions treated at an urgent care clinic at the What Is Urgent Care? page. With up to 27% of all Emergency Room visitors being seen for nonemergency care, additional information is also given about the urgent care industry in an effort to educate patients and help prevent Emergency Room overcrowding.
About UrgentCareNOW
UrgentCareNOW is a national urgent care database, empowering patients to search for immediate care by detecting their location, or allowing them to search by address, city or zip code. Several new features are under development, including the ability for urgent care clinics to sign up for a premium profile. Sign up to receive future updates at http://urgentcarenow.com/learnmore or contact David at david.alton(at)urgentcarenow(dot)com. Further information can be found on Facebook, Twitter, or Google+.