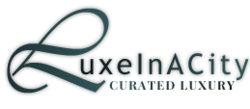 A curated list of luxury fragrance for women
Montreal, Québec (PRWEB) December 11, 2012
Whether an old favorite, new launch or bestseller, a new bottle of fine perfume from a revered luxury brand is a gift appreciated by even the most discerning women. This holiday season go for a strong musky or woody fragrance with an oriental scent to be on trends. With the introduction of hundreds of luxury fragrance this year, launched either by fashion house or Hollywood celebrities, giving the right fragrance to the right woman can become an overwhelming mission. To assist holiday shoppers, LuxeInACity has curated the following list of the very best luxury fragrance.
1. Oud 27 by Le Labo – Agarwood, Cedar, Atlas, Incense, Patchouli, Black Pepper and Safran are just a few of the ingredients found in this perfume. The other 20 or so help create an Oriental blend that's woody and musky. Oud 27 retails for $220 for 100ml.
2. La Fumee (Arabie) by Miller Harris—This limited edition fragrance was inspired by the iconic scent of La Fumee. It's another oriental scent that has notes of cistus absolute, cardamom from Guatemala, coriander seed and Egyptian cumin combined with a smoky heart of incense from the Yemen, Moroccan cedar and birch tar. It all comes in Miller Harris' signature botanical design bottle that's printed in 24-carat liquid gold. La Fumee retails for £90 for 100ml.
3. Vetiver by Roja Parfums – This is a complex scent that's both fresh and spicy. It features citrus notes paired with a spicy blend of Pepper, Pink Pepper, Nutmeg and Caraway. Dig a little deeper to find unlikely hints of Celert and Galbanum. Vetiver retails for £225 for 50ml.
4. Gucci Premiere – Notes of Bergamot and blackberry evoke the spirit of timeless Hollywood glamour. When combined with the underlying notes of orange blossoms, musk, patchouli and sandalwood, the scent exudes a floral woody musk. Guci Premiere retails for $87 for 50ml.
5. Florabotanica by Balenciaga – This is the most floral of the scents on the list, as the name alludes. It's an experimental scent that combines a fresh floral facet with a daring green facet. The perfect blend comes in a couture bottle that completes the experience. Florabotanice by Balenciaga retails for $95 for 50ml.
About LuxeInACity.com
Launched in 2011 and with corporate headquarters in Montreal, Canada and Gothenburg, Sweden, LuxeInACity is a curated guide to luxury cities from around the world. Providing priceless information to affluent consumers and travelers worldwide, each luxury city guides features a curated list of premium brands waiting to service the bespoke needs of these high-network individuals.