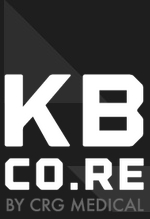 The intent of the challenge was to help modernize and update the current system for reporting adverse events, which does reporting through a paper process
Houston, TX (PRWEB) December 10, 2012
On April 12, 2012 the Office of the National Coordinator for Health Information Technology (ONC-HIT) launched the Reporting Patient Safety Events Challenge, designed to spur development of platform-agnostic health IT tools to facilitate the reporting of medical errors in hospital and outpatient settings.
Over the past several weeks, evaluators at the Office of the National Coordinator for Health Information Technology (ONC), Agency for Healthcare Research Medical and Quality (AHRQ), and Food and Drug Administration evaluated the submissions for the Reporting Patient Safety Events Challenge. Team 90, consisting of KBCore (created by CRG Medical, Inc.) and iHealthExchange, was selected the 1st place winner of the challenge—and the recipient of the $50,000 prize—as the company's patient safety reporting system best fit the criteria of the challenge to find and reduce the risks associated with patient care.
Adam Wong, management and program analyst at the Office of the National Coordinator for Health Information Technology (ONC), told InformationWeek Healthcare the intent of the challenge was to help modernize and update the current system for reporting adverse events, which does reporting through a paper process. The paper approach "leads to not only not enough reports, but also inaccurate reports due to errors in transcription; it's also less secure since it's transmitted by fax rather than a secure communication system," said Wong.
On Wong's blog post he wrote that the goal was to find a tool that met specific criteria, such as including additional information during the initial submission and from a follow-up investigation; the ability to import relevant electronic health record or personal health information, including screenshots; and the ability to submit reports to various entities, including patient safety organizations, the FDA and other health oversight organizations.
The winning application, KBCore developed by CRG Medical, Inc., uses unified web and mobile apps to collect and analyze event reports through a variety of functionalities. It uses an HL7 interface to extract relevant data from the electronic health record (as a CCD document), institutional databases, and a medication database, to populate analytical reports.
Wong said one of the reasons ONC decided on KBCore was its "excellent functionalities … you can take the Web app and read a patient's barcode on their wrist band," he said. "And that will upload information into the report. The platform itself was easy to use and clear to understand; we saw submissions in this and other challenges that involve reporting, and input can be quite messy. If the solution isn't much easier to use than what already exists, it's not moving things forward."
Users can choose to submit a fully identified or an anonymous report. The application's health information exchange (HIE) platform was developed by iHealth Exchange to enable secure communication between health professionals and organizations.
Team 90, created by The PSO Services Group of Houston, Texas is the challenge team of out-of-the box thinkers that came together to build a system that competed and won 1st place in the HHS/ONC Health 2.0 Challenge. The PSO Services Group, an affiliate member of the Healthcare Accreditation Colloquium, is an independent National Patient Safety Organization (PSO) listed by AHRQ under the Patient Safety and Quality Improvement Act of 2005. The technology members of the PSO Services Group are two other Houston, Texas companies; CRG Medical, Inc., a Healthcare Information Technology (HIT) company, and iHealthExchange, a Social Health Information Exchange (HIE) company. The iHealth Exchange is contracted with iHealthTrust, an ONC HITECH Health Information Exchange that provides care coordination services by connecting patients, physicians, and facilities in a Social HIE to achieve "Meaningful Use."
This is an age where medical social media is truly changing how clinicians communicate with one other. The KBCore CF application is the solution for instant, real-time documentation, which will enhance the ease of reporting as well as significantly improve patient safety and outcomes. This in turn will foster patient centered care, engaging the entire healthcare team and staff in communicating from the bedside to the boardroom, and will enable the sharing of patient care and safety knowledge. By embracing these methods and tools, quality of patient care will improve, healthcare costs will decrease and physicians and other caregivers will work in safer environments.
For a firsthand demo from the creators themselves, stop by IHI Annual Forum December 10-12, 2012 at the Marriott World Center, Orlando FL. Douglas Dotan, President, CRG Medical will be available for demos of KBCore in booth 1402 with GP Strategies Corporation, partner for training and performance improvement services.
For more information please contact:
Douglas Dotan
2630 FOUNTAIN VIEW DRIVE
SUITE 408 HOUSTON, TX 77057
832-203-5840
info(at)kbco(dot)re
http://www.kbco.re