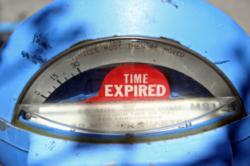 America is fast approaching the $16.4-trillion limit in national debt that is legally allowed under the current debt ceiling
New York, NY (PRWEB) December 12, 2012
In an article recently published in Investment Contrarians, a leading financial e-letter published by Lombardi Publishing Corporation, editor and financial expert George Leong reports that the Congressional Budget Office (CBO) recently announced that it predicts that the U.S. economy could contract by 0.5% in 2013 if fiscal spending is curtailed. (Source: Congressional Budget Office web site, last accessed December 5, 2012.) However, according to the Investment Contrarians expert, a cut in fiscal spending and higher taxes at this stage, given the fragile economic recovery, is a major risk for the country, and it could drive America into another recession.
"America is fast approaching the $16.4-trillion limit in national debt that is legally allowed under the current debt ceiling," states Leong. "With the current debt at $16.24 trillion, time is running out, which is why [Congress] need[s] to either resolve the fiscal cliff or, as the President wants, hike up the national debt ceiling in order to allow the government more flexibility in its spending."
The Investment Contrarians expert reasons that failure to raise the national debt limit would mean that the government would need to access emergency funds to avoid a default, and initiate the fiscal cliff cuts and tax increases in some form.
So far, the talks between House Speaker John Boehner and President Obama have resolved little, notes Leong. As a result, Leong reports that Moody's Investors Service warned it may cut the U.S. triple-A debt rating for a second time in 2013, should the government not deal with the financial crisis, and reduce the national debt-to-gross domestic product (GDP) ratio.
"A rating cut would translate into the need for higher yields so the U.S. Treasury can compensate for the higher risk," states Leong. "On the other hand, if cuts aren't made and taxes are not increased, the country's national debt will continue to spiral out of control…"
With just over three weeks left in the year, the Investment Contrarians expert claims that something needs to be done, or the government will have to access emergency funds until a deal is agreed upon.
"This is the dilemma that [America is] at now," concludes Leong, "…something has to be done, or America could be leaving a much worse financial mess for the generations ahead, including a possible recession and massive national debt."
To see the full article, and to get a real contrarian perspective on investing and the economy, visit Investment Contrarians at http://www.investmentcontrarians.com.
Investment Contrarians is a daily financial e-letter dedicated to helping investors make money by going against the "herd mentality."
The editors of Investment Contrarians believe the stock market and the economy have been propped up since 2009 by artificially low interest rates, never-ending government borrowing, and an unprecedented expansion of our money supply. The "official" unemployment numbers do not reflect people who have given up looking for work, and are thus skewed. They believe the "official" inflation numbers are also not reflective of today's reality of rising prices.
After a 25- to 30-year down cycle in interest rates, the Investment Contrarians editors expect rapid inflation caused by huge government debt and money printing will eventually start us on a new cycle of rising interest rates.
Investment Contrarians provides unbiased research. They are independent analysts who love to research and comment on the economy and investing. The e-newsletter's parent company, Lombardi Publishing Corporation, has been in business since 1986. Combined, their economists and analysts have over 100 years of investment experience.
Find out where Investment Contrarians editors see the risks and opportunities for investors in 2012 at http://www.investmentcontrarians.com.
George Leong, B. Comm., one of the lead editorial contributors at Investment Contrarians, has just released, "A Problem 23 Times Bigger Than Greece," a breakthrough video where George details the risk of an economy set to implode that is 23 times bigger than Greece's economy! To see the video, visit http://www.investmentcontrarians.com/press.