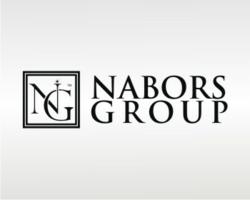 20 Years Experience
Los Angeles, California (PRWEB) December 11, 2012
The Nabors Group and Night of Superstars is joining together to bring to Los Angeles what will be the "most inspiring and uplifting event of the year!" Night of Superstars and The Nabors Group draws on select numbers of celebrities from the sports, film, TV and music industries, local high-profile personalities and lots of press to honor the area's most amazing kids who are affected by varying types of disabling conditions, yet reach far beyond their adversities and excel areas such as in academics, athletics, the arts and community service.
About Night of Superstars: Created in 2005 and began in Dallas, TX. Mr. Johnson says that, ''Although these kids face more adversity in the first 20 minutes of their day than most do in a week, they continue to champion through, holding strong to their "Can Do" attitudes. Unknowingly, they make a major impact on the lives around them and on the lives of countless more who hear their stories, often serving as the source of inspiration to many of our own greatest accomplishments. That's why we feel it's time to celebrate their victories and many contributions to our lives and help them realize that they are truly Superstars.''
Night of Superstars web site is http://nightofsuperstars.org/gallery
About The Nabors Groups: Founder Blaine Nabors has created a firm with an entrepreneurial spirit; he has 20 years background experience in marketing celebrity events. His new mission has now broadened to Charity events and NASDAQ companies to promote and increase public awareness of their goals.
The Nabors group knows the dynamics! His diverse team is dedicated to providing the highest level of client service along with breakthrough solutions that deliver valuable results. http://www.facebook.com/naborsgroup
Mr. Nabors is changing the way people think of the traditional ways of charity events. His group is adding a new direction and feel with some surprising elements that make his an charity events not only exciting to watch but to be more interactive with the amazing children.
The charity event for Los Angeles is headed by Blaine Nabors with an outstanding supporting cast of 4 committee members.
1. Kailynn Bowling Founder of chicBuds, Chic Execs P.R. & chicBlvd. http://chicbuds.com/
2. Katarina Van Derham- Editor-in-Chief of VIVA GLAM Magazine http://www.vivaglammagazine.com/
3. Candace Kits- Beauty Editor VIVA GLAM Magazine, Actress & Author http://www.imdb.fr/name/nm0070452/
4. Michael Worth- Owner Grizzly Peak Films, Actor, Director & Film Maker http://www.imdb.com/name/nm0941708/
For an interview or additional information please contact
Blaine Nabors at naborsgroup(at)yahoo(dot)com