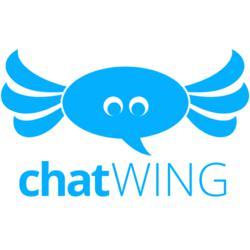 Dallas, TX (PRWEB) December 10, 2012
The online arena has introduced thousands of website applications for the average person. This may be overwhelming because most of these applications do not offer much leverage. To stand out from competition, the Chatwing Development Team has introduced a free chat widget that can deliver global communication in simple and easy ways. Additionally, the Chatwing chat tool also allows a wide range of customization options.
Chatwing's shout box also has an easy installation process. After user registration, the customization process occurs next. In this phase, the user can now edit the color, size, and title of the widget. Colors can be set up independently, in order to help users achieve the right widget theme. In the latest version of the Chatwing chat app, users can now add word filters easily.
Chatwing's shoutbox also allows users to upload pictures to be used as background images. This option can make website chat more fun and interesting for many people. Users can also add one link to their favorite MP3 song. In this way, the Chatwing chat lounge will have a designated music theme.
Chatwing developers will introduce more upgrades to their chat widget. These upgrades will make the chat app more stable and efficient than before. Through these, more people can now chat effectively without experiencing connection 'lags.'
About Chatwing.com
Chatwing.com specializes in the new field of website chat. Over years, the Chatwing team has introduced live chat widget for hundreds and thousands of blogs. The Chatwing application bridges people from many parts of the world, creating global synergy through the Internet. The shout box can be installed in just seconds, and it can be used for varying purposes such as leisure and Internet marketing. It also allows a user to customize the size, color, and name of the widget. Chatwing is 100% free for everyone.