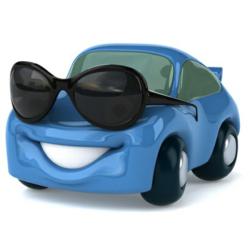 Even if you live in a warm climate, low temperatures can still occur and cause slick roads.
Denver, CO (PRWEB) December 10, 2012
VehicleHistory.us.org, the new vehicle history report resource online, warns of the dangers of driving in winter weather with their customers. Always be sure to review the weather report on the TV, radio or Internet before heading out on the road.
Here are some things to look out for before driving in winter weather:
Icy road conditions. Even if you live in a warm climate, low temperatures can still occur and cause slick roads. If a little precipitation happens at night or there is a slight frost, roads may become slippery and cause accidents. Be sure to drive carefully in early morning hours when it's still dark.
Other drivers. Other motorists on the road may not be as careful when they are driving. Stay back two or more car lengths from another driver if they seem reckless or uncertain on the road. Other motorists may not be keen to road hazards if they are traveling somewhere in a hurry.
Sudden snowstorms. Usually the weather stations can predict an incoming snow storm, but if a driver happens to get caught in one it is important to know what to do. Pulling over or getting to a safe location is key. Keep the car running, making sure there is enough gas and preventative measures can include keeping extra water, blankets and other survival supplies in the vehicle.
VehicleHistory.us.org wants all drivers on the road to be prepared this winter whether headed to a family member's house or even just home from work. Being aware of the weather coming into an area is a sure-fire way to stay safe.
About VehicleHistory.us.org:
At VehicleHistory.us.org they take pride in providing most comprehensive vehicle history reports in United States and Canada. With hundreds of users daily, motor vehicle report availability and customer service are top priorities for VehicleHistory.us.org. For more information, visit the company website, call customer service at 1-855-395-6395, or email help(at)vehiclehistory(dot)us(dot)org.