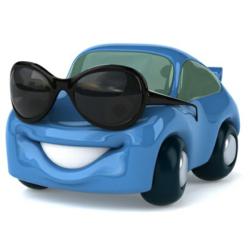 VehicleHistory.us.org also warns of buying out of state used cars from the Internet.
Denver, CO (PRWEB) December 11, 2012
Thousands of people per year get scammed through online car sales. Motor vehicle report website VehicleHistory.us.org shares these scam tactics of used car dealers on the Internet.
Craigslist is a popular tool for anyone to buy anything in their local area. If a seller asks for money ahead of time before looking at a vehicle, be skeptical of the deal. Also if the seller will not provide a VIN to look up for a vehicle history report, it could also be a scam.
VehicleHistory.us.org also warns of buying out of state used cars from the Internet. Sellers can request money and notify consumers of shipping, then a car may never come. As stated before, never send money without seeing a car in person and be cautious of a seller that won't show the car in person.
Finally, online sellers may have a good rating on some buying and selling websites but a car may not always be what it is described to be. A car could be a close model, but if a consumer gets it and it's not the exact vehicle, be sure to use a reputable website like eBay that allows returns.
VehicleHistory.us.org hopes no online used car buyers can scammed with a vehicle, so they help provide a preventative measure with their vehicle history reports. Check the VIN of a car on their website before purchase and could save thousands.
About VehicleHistory.us.org:
At VehicleHistory.us.org they take pride in providing most comprehensive vehicle history reports in United States and Canada. With hundreds of users daily, motor vehicle report availability and customer service are top priorities for VehicleHistory.us.org. For more information, visit the company website or call customer service at 1-855-395-6395.