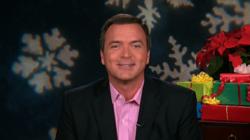 New York, NY (PRWEB) December 11, 2012
The holidays are fast on their way and 'tis the season to make that family winter getaway the most merry of all! Unnecessary stress often accompanies planning and saving for an end-of-the-year trip, causing more dread than delight when preparing for this festive occasion. Travel expert Chris McGinnis offers his "travel skills," leaving everyone with relief under their tree this year.
With more than 20 years' experience including travel blog editor for the San Francisco Chronicle website, McGinnis provides travel tips including the best local travel deals and experiences to ensure an enjoyable holiday adventure. McGinnis suggests using the right credit card, like Chase Sapphire Preferred, which rewards you for what you're already doing with two points for every dollar spent on travel and dining, from flights and hotels to fast food and fine dining. This means you accrue points faster to help pay for your next trip. Check out http://www.chasesapphire.com for more details.
Chris's famous how-to tips for holiday trips:

How to find local deals from your area, such as airfare sales, deals to beach or ski resorts this winter
How to avoid frustrations like blackout dates, foreign transaction fees - and enjoy benefits like travel insurance and double points - by using the right credit card
How to navigate airport crowds and get through security faster
How to use peaks and valleys in demand to snag the best airfares and hotel rates
How to avoid the airline "fee-for-all"
How to take the stress out of holiday travel for families: when to fly, when to drive, best days of the week to travel
More about Chris McGinnis:
Over the last 20 years, Chris has offered his special blend of practical tips and advice to travelers as editor of The Frequent Travel Advisor blog on the San Francisco Chronicle website, SFgate and publisher of two popular travel blogs, The TICKET and The BAT. He's the author of two books about business travel and frequently appears on television, radio or online to offer advice to those seeking the wisdom of the road warrior. He's also director of Travel Skills Group, Inc.