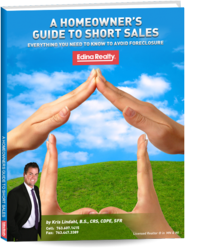 With the exclusive software that I have and my Internet expertise I can guarantee that, with me as your agent, any buying or selling process will be quick and easy
Blaine, MN (PRWEB) December 10, 2012
"I have exclusive access to software that enables me to find the perfect home for my clients that aren't on the widespread public real estate market, "Kris LIndahl, an experienced Blaine real estate agent, says, and continues, "I'm somewhat of an Internet Marketing Specialist. I've worked hard for years to establish hard-earned connections and created several online resources for my clients."
Kris Lindahl recently received, again, the Chairman's Award, the highest honor, from Edina Realty for excellence in sales and sales volume year-to-date. "What it comes down to is hard work and exclusive technological advances that give me the edge over other agents," Kris Lindahl says. "It's all about the internet these days, and I've certainly got that covered one hundred percent."
Kris Lindahl has recently published an eBook titled "A Homeowner's Guide To Short Sales" that is available for complimentary download. In addition the eBook he has also created three short sale calculator websites: one for Minnesota residents, one for Wisconsin residents, and one national calculator. "I've spent months creating these online resources so that I can help as many people as I can," Kris Lindahl explains.
"With the exclusive software that I have and my Internet expertise I can guarantee that, with me as your agent, any buying or selling process will be quick and easy," Kris Lindahl says. "That's the Kris Lindahl guarantee."
Call the experienced real estate agent Kris Lindahl at (763) 607-1415. Download the eBook titled "A Homeowner's Guide To Short Sales" and check your eligibility at the Minnesota Short Sale Calculator website. Check out the Kris Lindahl website for more information and personalized help.