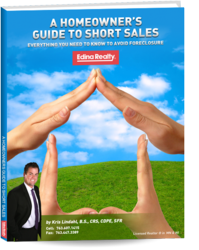 The reason I've sold a record number of homes and sold a record sales volume is my Internet Marketing Specialist skills
Blaine, MN (PRWEB) December 10, 2012
"The reason I've sold a record number of homes and sold a record sales volume is my Internet Marketing Specialist skills," Kris Lindahl, an experienced real estate agent, says, and continues, "I have access to exclusive software that gives me the edge over other real estate agents across the country."
Kris Lindahl's record breaking 130 home sales and $23 million in sales volume earned him the Chairman's Award, the highest honor, from Edina Realty again. "It really is an honor to have received this award again from Minnesota's premier brokerage company Edina Realty," Kris Lindahl says. "It can be boiled down to a lot of hard work, team work, and the technological advances necessary to attain these goals."
"I believe that in order to buy or sell a home in this day and age you must have the best tools at your fingertips. For this reason I've created several online resources for those looking for information and made myself and my team easily accessible," Kris Lindahl says.
The Kris Lindahl Team is made up of several full-time, hard working Edina Realty Realtors available for personalized assistance seven days a week. Designations throughout the team include Certified Distressed Property Experts, Short Sale & Foreclosure Resources, and Council of Residential Specialists.
In addition to creating state-of-the-art short sale calculators and publishing an eBook titled "A Homeowner's Guide To Short Sales" Kris Lindahl has also given generously to charities including Feed My Starving Children, The Liz Loglin Foundation, the ACBC Emergency Food Shelf and many more.
Call the experienced real estate agent Kris Lindahl at (763) 607-1415. Download the eBook titled "A Homeowner's Guide To Short Sales" and check your eligibility at the Minnesota Short Sale Calculator website. Visit the Kris Lindahl website for important information and personalized help.