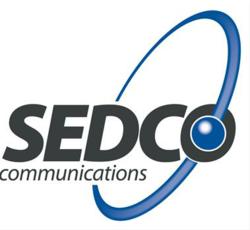 we are privileged to be able to bring Sedco into the Azure Healthcare family
Melbourne, Victoria (PRWEB) December 12, 2012
Wednesday, 12 December 2012 – Melbourne –Azure Healthcare (ASX:AZV) is pleased to announce that it has entered into a definitive agreement to acquire the assets of Sedco Communications Pty Ltd for an undisclosed sum. The transaction is expected to close on or before 1st January 2013.
Sedco was established in 1969 and over the passage of 43 years has established itself as a global leader in healthcare communications and clinical workflow solutions with two thousand installations across Australia, New Zealand, Singapore, Middle East and Indonesia.
With a large deployment of Sedco Nursecall systems throughout the Asia Pacific region, the acquisition substantially strengthens Azure Healthcare's Asia Pacific presence whilst expanding the company's presence into the Acute Care market.
Robert Grey, Chief Executive Officer of Azure Healthcare commented on the recent acquisition "The board and management team at Austco are very excited to acquire our most substantial Australian competitor, Sedco Communications.
Over four decades, Sedco has developed extremely strong brand recognition and customer loyalty and we hope to build upon this excellent reputation. We wish to congratulate the staff and management at Sedco for developing an outstanding enterprise and we are privileged to be able to bring Sedco into the Azure Healthcare family.
Over the coming months, our focus will be on integrating the Sedco and Austco brands into a unified solution, taking the 'best of breed' solutions from both companies.
The acquisition is expected to provide an immediate revenue boost to Azure Healthcare with a minimal increase in operational overheads.
As a competitor, both companies were duplicating product development efforts and this acquisition will enable us to streamline these efforts and substantially reduce the combined R&D expenditure. Additionally, both businesses have developed complimentary solutions within the healthcare space – which enables us to cross sell products and solutions throughout the customer base."
Sedco customers can be assured that Azure Healthcare, through our extensive reseller channel, will be able to continue to receive support and service with key staff members from Sedco transferring to Azure Healthcare.
With the acquisition of Sedco, Azure Healthcare has the largest footprint of nurse call systems globally, with an estimated 8,000 systems deployed in 80 countries.