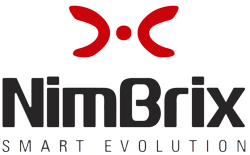 "The NimBrix is an entire racks worth of kit in just 4U. The performance is simply outstanding and the results I have seen of Microsoft SQL Server running on the platform speak for themselves" said an Innovation Developer with Dr Foster Intelligence.
London, UK (PRWEB UK) 12 December 2012
RedPixie, a leader in next generation desktop, data centre infrastructure and on/off premise cloud computing has announced its eagerly awaited NimBrix NB4UX platform. Built as an appliance for the fast growing next generation Zero-SAN market, the NimBrix platform has surpassed all performance expectations in recent client trials.
NimBrix combines the power of best in class technologies including ScaleIO ECS, FusionIO caching and Gnodal low latency networks that bring together a combined compute, storage and networking platform eliminating the need for SAN and overcoming inherent architectural and cost weaknesses.
As businesses learn to adapt in an age of sustained cost reduction the arrival of computing platforms that can demonstrate an immediate and significant reduction in TCO coupled with linear scalability could not be more timely. The emergence of 'scale-out' compute allows business to move to an appliance based model able to run a wide variety of different and demanding workloads to eliminate real cost from the bottom line.
The NimBrix NB4UX platform is the entry level package and is based on Intel's Sandy Bridge architecture providing excellent performance characteristics whether supporting Linux, XEN, VMWare ESXi, Hyper-V or KVM.
Each NimBrix contains four nodes which work together seamlessly combining their capacity into a fully fault tolerant storage domain. As more NimBrix are added businesses can easily expand NimBrix storage domains in a linear way across the additional nodes. NimBrix is self-contained from a fabric perspective with the award winning Gnodal switches delivering some of the fastest low latency connectivity in the market.
Designed to scale horizontally and vertically using ScaleIO ECS and Gnodal Data Fabric interlinks, NimBrix combines heterogeneous environments of four or more nodes into shared storage domains.
"NimBrix and its blend of highly innovative technology is a show case platform for ScaleIO. We are excited to be working in partnership with the folks at RedPixie who are pushing the envelope of technical boundaries." Said Boaz Palgi, CEO of ScaleIO.
"Gnodal is delighted to be part of RedPixie's disruptive NimBrix solution as it transforms Cloud and Big Data economics with unparalleled levels of performance," said Atchison Frazer, CMO of Gnodal. "Together, Gnodal and RedPixie will open new opportunities for business decision-makers to meet the unrelenting demand for faster, smarter technologies."
"In the VDI desktop space, RedPixie has used NimBrix to develop VDI 3.0, a turnkey experience delivering next generation stateless desktops. By combining the power of NimBrix linear scalability, best in class technologies and the NimApp self-service application delivery engine, we can deliver virtual desktop solutions that are optimised for our client's needs" said Simon Bullers, CEO of RedPixie.
About RedPixie
RedPixie is a technology company that builds innovative products from its base in the heart of London's 'Tech City'. With a reputation for astute leadership and expertise through its work with an impressive array of organisations, RedPixie is at the forefront of the development of next generation platforms. This real-world experience drives the ability to provide bespoke and tailored solutions for its growing list of blue chip clients.
Founded in January 2010 by a team of engineers and software developers who have a tradition of working on ground breaking technologies, the company is privately funded and has enjoyed success since it emerged in May 2010.