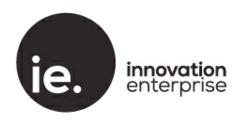 This must-attend conference is for everyone who is pushing their business to the next level.
New York, New York (PRWEB) December 12, 2012
Following the success of the Predictive Analytics Innovation Summit in Chicago last November that was praised for its high-class content and interactive format, Innovation Enterprise are pleased to bring this cross-industry summit to the West Coast.
The Predictive Analytics Innovation Summit will offer more than 35 keynote presentations from industry heavyweights. This must-attend event will be taking place on February 20 & 21 at The Westin Hotel, San Diego.
Across the two days delegates will have ample opportunities to hear insight from key industry leaders including, Yahoo!, Starbucks, PayPal, ESPN, Sears Holdings, Ask.com, Expedia, Auto Trader, Yellow Pages, Redbox & many more.
This event, designed for predictive analytics professionals, will demonstrate how to establish new opportunities, strengthen the impact of predictive analytics deployment and improve effectiveness.
The agenda covers other hot topics and advanced methods including predictive analytics processes in real-time, sports analytics, customer insight and valuation, data visualization, behavior-based advertising and many other innovative applications that benefit organizations in new and creative ways.
Organizations are looking to predict how customers will respond in the future, and realizing that their historical data is an untapped resource. Beyond standard business reports and sales forecasts, the use of predictive analytics offers actionable predictions for each customer. These predictions deliver more relevant content to each customer; improving response rates, click rates, buying behavior, retention and overall profit.
Paul Sheets, Advanced Analytics Lead from Starbucks will be sharing his knowledge on how to strengthen your predictive models. In his keynote presentation he will also discuss how to use R's parallel capabilities to divide and conquer the job of training, tuning and testing millions of predictive models at a time and strategies for presenting results to stakeholders in an intuitive way.
Satish Mehta, Senior Director, User Data & Analytics, Yahoo! will be telling his war stories on coping with the pace of Big Data and the increasing demands for problem solving. Each speaker will bring their own unique insight into current trends and problems with analytics.
"With the explosion in complexity and volume of data in the last few years, analytics leaders have been forced to face the challenges posed by more complex models and an increased demand for actionable insight." said David Barton, International Events Director and Analytics Lead at IE. 'The Predictive Analytics Innovation Summit will bring the leaders and innovators from the industry together for a summit acclaimed for its insight into analytics and customer behaviour. This must-attend conference is for everyone who is pushing their business to the next level."
For a complete list of speakers, agenda, and registration details for The Predictive Analytics Innovation Summit, visit: http://analytics.theiegroup.com/pa-sandiego
###
ABOUT *IE.
The Innovation Enterprise Ltd. is a business-to-business multi channel media brand that shares the knowledge of innovators through its research, conferences, communities, training and virtual & on-demand content.
It focuses on the information needs of Senior Finance, Operations, Planning, Strategy, Decision Support and Advanced Analytics executives.
Products include IE.Summits, IE.Finance, IE.Analytics, IE.Operations, IE.Strategy and IE.Membership. Whether it's delivered online, or in person, everything IE produces reflects the company's unshakeable belief in the power of information to spur innovation.
Follow *IE. on Twitter @IEGroup