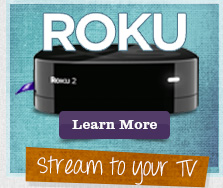 Jivamukti Yoga has taught me so much, most importantly that we all get ahead by being in good relationships with others.
Charlotte, NC (PRWEB) December 12, 2012
YogaVibes, a leading distributor of high-quality online yoga videos, is thrilled to announce that, for the first time ever, a Jivamukti Spiritual Warrior class has been filmed and made available online! YogaVibes is very excited and honored to be the first online yoga distributor to launch this amazing online yoga class and practice led by Vinyasa and Jivamukti trained yoga teacher, Hollie Sue Mann.
"Jivamukti Yoga is many things. Our holy teachers, Shannon Gannon and David Life, have given us a path to enlightenment through compassion for all beings. It is a rigorous physical practice where the goal, which is enlightenment, is remembered throughout by the teacher and student alike. Asana is the core practice and it is itself radical, meaning that it goes to the root, to our seat, to our connection to the earth. By connecting deeply to the earth, love for it and all beings on it arises. The rigorous but deeply devotional practice that is Spiritual Warrior helps us to purify and heal relationships to Mother Earth, other humans, and animal beings. The jivanmuktah asks, what can we do for others first? Indeed, this is how we begin every Spiritual Warrior sequence, by giving away the fruits of our labor, as the ancient texts teach us. Jivamukti Yoga has taught me so much, most importantly that we all get ahead by being in good relationships with others."
David Life and Sharon Gannon, teachers of Hollie, created the Jivamukti Yoga method in 1984.
Jivamukti Spiritual Warrior classes are designed for busy people who only have an hour to practice. The class is fast paced and invigorating and is certainly a "get-in-shape" class. The structure is a fixed set sequence instructed in a Vinyasa style. It is a fully balanced class, which includes asana warm-up, chanting, setting of intention, surya namaskar, standing poses, backbends, forward bends, twists, inversions, meditation, and relaxation. The teacher focuses on keeping the pace moving and does not stop to give spiritual discourses. Since the asana sequence is always the same, a student will pick it up quite quickly after only a couple of classes.
In many Jivamukti Yoga Centers this class is also offered as the International Spiritual Warrior class, which is taught in languages other than the national language of the country while maintaining standard Sanskrit terminology, making it a wonderful language immersion experience. You could actually learn another language by taking this class regularly!
Spiritual Warrior and International Spiritual Warrior Classes are best for intermediate and advanced students, although beginners as well as anyone with a sense of adventure are welcome to explore this hour-long fusion of asana, mantra, and meditation.
To experience a Jivamukti Spiritual Warrior class, practice the comprehensive flow in this wonderful online yoga offering with Hollie.
About YogaVibes
Looking for the best online yoga classes? Look no further! YogaVibes.com is an online realm for high-quality, authentic yoga classes and instructional yoga videos captured in a real studio with real students. YogaVibes offers a diverse selection of online yoga videos from the best yoga teachers in the world, making learning and living yoga easy in everyday life. YogaVibes' mission: To create a supportive, challenging, and welcoming online community of passionate and inspiring yogis.
About Hollie Sue Mann
Hollie came to yoga in her teens and has consistently practiced since the late nineties. Growing up in the theater, she spent many hours singing and dancing, so her early years were marked by experiences using the body as an instrument of performance. Like many, she came to yoga hoping to gain more flexibility and strength. Over time, and after many years of working on a steady and joyful practice primarily comprised of asana, meditation, and service, she has come to a deeper understanding of yoga as a path to freedom and connection with all living creatures. As a teacher, Hollie strives to help students better understand their own needs and how they might be of service to others. She guides a rigorous, dynamic asana practice, sustained by the breath, rad tunes, and high intention. Formally trained in the Jivamukti Method, she has also completed Allison Dennis's Veda Vinyasa 200-hour course and is blessed to have many teachers in her life. Hollie is especially grateful to holy teachers David Life and Sharon Gannon, as well as Yogeswari, Jeffrey Rama Cohen, Jules Febre, and Ruth Lauer-Manenti. All of her efforts are dedicated to the animals.