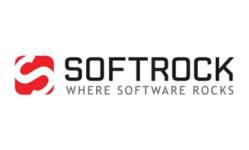 Orlando, FL (PRWEB) December 10, 2012
SoftRock (http://www.softrock.org), an Orlando-based technology company, continues its strong growth and hiring with 400 new employees starting since September 1.
"We are pleased to provide the community with jobs that pay well and include a wide range of benefits," said SoftRock Chief Operating Officer Kelly Romero. "Our expectation is to continue hiring through the end of the year and into early 2013."
The new hires are full-time positions with benefits after 90 days, including medical, dental, life insurance, retirement plan and 12 days vacation. The primary number of new positions are in these three areas:

Product Advisor - These employees are responsible for interfacing with individuals who are looking for more information on SoftRock's product offerings.
Employment Specialist - These employees field inbound calls from consumers responding to SoftRock's job boards.
Team Manager - These employees manage teams of Employment Specialists and are leaders in the area of customer support and acquisition.
Employment Specialists earn from $30,000 to $38,000, Product Advisors earn from $36,000 to $45,000 and Team Manager compensation is $39,000 plus bonus based on team performance.
SoftRock Orlando Inc. has an energetic, dynamic work environment and a flat structure allowing employees throughout the company to interface with top management. The company and employees are involved in many community and fundraising events, and have a number of healthy activities such as employee sports teams.
About SoftRock
SoftRock Inc., founded in 2005, is a technology and media company that builds and operates advertising-based websites, social and mobile applications. SoftRock has grown by combining cutting-edge technology with exceptional customer service and an employee-centric environment. SoftRock sponsors multiple community events each year and has several company sports teams. SoftRock is the place where software rocks.
###
For additional information, interview and image requests, contact Axia Public Relations at 866-999-2942, ext. 700.