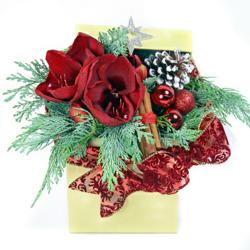 (PRWEB UK) 11 December 2012
Online florist Flowers24hours have expanded into their gift range by selling even more luxurious treats on their online catalogue. Selling everything from hampers to toys; the company is proud that their gifts are suitable for all ages. By viewing their website customers can send a variety of gifts across Britain from the comforts of their own homes.
'This year we have created a new line of gifts just for men', says managing director Todd Z.Todic, 'our online selection contains a wide choice of toiletries, hampers and gift baskets which have been designed by our talented team'.
Flowers24hours have a team of professionals who keep a sharp eye on modern fashions and current trends. Gift merchandiser, Maryline Merenard aims to give a fresh perspective to new arrangements, ' I love designing new gifts for the online shop', says gift designer Maryline Merenard ' The change in seasons means we have different varieties of flowers available throughout the year, I enjoy creating new designs and then adapting them to local tastes'.
Christmas, Valentines, Women's Day, and Mother's day are the extremely busy seasons for florists worldwide. Flowers24hours recruits as many staff members as possible into carrying out the orders in a professional timely manner. Florist Carol Burgess says "We have a number of people who used to work for Flowers24hours full time, who just come back for the Christmas season even if just for a few days per week. There is something about the atmosphere at this time of year which makes coming into work especially joyful!'
To take a look at the new gifts, visit flowers24hours.co.uk to order a gift for someone special this Christmas.
Flowers24hours is an online florist based in Camberwell, south London; Established for 15 years the company has a well-established brand and offers a large gift selection on their online catalogue. The company offers a delivery service which is second to none, the florist delivers same day to London and next day delivery nationwide. Flowers24hours seasonally update their product range to be more in keeping with current trends.