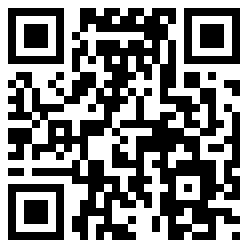 "This season can bring forth reminiscent feelings which can spark anxious thoughts and even depression leaving you vulnerable to make terrible decisions. Hold the line against temptation and do not mix business with pleasure!
(PRWEB) December 10, 2012
"Beware during the holiday season, married couples," warns Dr. Bonnie Eaker Weil. "A recent study revealed that most affairs begin at office parties.(http://tinyurl.com/babp38p) Alcohol releases inhibitions which can perpetuate any sexual chemistry and tension that may already exist between coworkers. Office parties put married employees in harm's way," says Dr. Bonnie. Perhaps it is that woman in accounting or that man who works in IT that peaks your interest at the workplace. As the holiday season approaches, the most innocent of office parties can turn into a long list of bad decisions for those who are married. Ashley Madison.com, a website designed to cater to online-married dating and extramarital affairs, "in other words cheating-married" according to Dr. Bonnie, says that over 90% of men and women fantasize about a coworker and attending the holiday party becomes a catalyst for extramarital affairs. The survey revealed that despite the risk of ruining reputations or even losing one's job, 46.1% men & 37.4% women admit having an affair with a work colleague and of those numbers, the majority had their first encounter at an office holiday party. Of the 23,455 members who had not started an affair in the office, 89.1% of men and 82.2% women admitted to having thought of doing exactly that. "Working closely with colleague's releases deeper feelings. If you are lonely and attracted to someone in the office, tell your partner that you need more personal attention and that you are starting to develop feelings for a coworker because you miss spending time with them. " says Dr. Bonnie.
Ashley Madison attributes much of their success to their high level of discretion and vigilant marketing to those who cannot afford to run the risk of being caught by coworkers for an interoffice affair. However, they do admit that interoffice affairs and social media sites are their largest competitors in the business of lust. The survey conducted by Ashley Madison stated that 94.7% of men and 96.3% of women have admitted to having sexual fantasies about coworkers. "This is the reason office parties, including alcohol, should be avoided unless your partner can attend to help you hold that line," says Dr. Bonnie.
It is not an easy task to steer clear of these parties without looking suspicious, so Dr. Bonnie has put together "Do's and Don'ts" on how to get through the seasonal parties without ruining your marriage. Dr. Bonnie says that these steps are "guaranteed ways to hold the line amid temptation at office parties."
DO Bring your partner! Especially if you find someone in the office attractive, bring your partner to the party. Having that mutual support nearby will assist you with fighting those wandering thoughts and urges. If your partner cannot attend, it is important that you talk about your plans especially around the coworker that you find attractive. Discuss what you will do as a couple or speak about family traditions in order to jog your memory of how significant your marriage is to you throughout the event.
DO Go early to the party - Leave early - Go home alone. If your partner cannot attend the party, this simple mantra will ensure an easy escape from temptation. Typically these parties include alcohol and its effects lower inhibitions which can lead to disastrous decision making. Be sure to arrive early and leave earlier as most parties tend to become uproarious as the day rolls into night once the libations are dispersed. Staying 20 – 30 minutes to show your support for the company's party is enough time to mingle with coworkers. Most importantly, no matter if the accountant's car will not start or the IT guy just cannot seem to find his keys, go home alone!
DO Think of your partner three times a day in a positive light during the work hours. "Picture the coworker you fantasize ten pounds heavier and ten years older," says Dr. Bonnie.
DON'T Drink. "The mistletoe, alcohol and romance of the season appears to give consent to lose control at office parties and can result in igniting illicit passion," says Dr. Bonnie. It may not be the "cool thing to do" but it can certainly save you from a world of problems. Enjoy seasonal drinks like egg nog and virgin cocktails. Non-alcoholic beer is also an option, it is socially acceptable, tastes better than ever before and most locations even offer a variety to choose from.
DON'T Dance the Lambada. Avoid dancing too closely with coworkers and keep appropriate space in general while socializing. Do not forget that this is an office party and those human resources rules still apply. A sexual harassment claim filed against you is not how you will want to ring in the New Year at the office.
DON'T Flirt. Flirting during the holiday season can lead to other activities rather quickly – especially under the influence of alcohol. Remain professional, avoid racy jokes, watch your body language and definitely do not meet ANYONE under the mistletoe.
"This season can bring forth reminiscent feelings which can spark anxious thoughts and even depression leaving you vulnerable to make terrible decisions. Hold the line against temptation and do not mix business with pleasure at office parties. Be sure you and your partner create sizzle together before and after a holiday party this season -- have an affair with your own partner," says Dr. Bonnie "and turn up the heat!!"
For more information on how to hold that line and temptation at office parties, be sure to check out Dr. Bonnie Eaker Weil's, Adultery: the Forgivable Sin, made into a Lifetime movie starring Kate Jackson; Can We Cure and Forgive Adultery; and also, Make Up, Don't Break Up - including the DVD Falling in Love and Staying in Love.
Dr. Bonnie has been voted in 2011 & 2012 by the United States Commerce Association as New York's best therapist.
Be sure check out the video on adultery (http://tinyurl.com/bantcpf) And check out her "5 Star Video Contributor" via YouTube/Google: (http://tinyurl.com/dy73rbv)