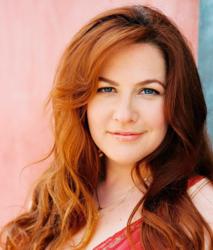 Egypt is beautiful, spiritual, and not at all a scary place to be.
Cairo, Egypt (PRWEB) December 12, 2012
U.S. news reports have been filled over the last few weeks with footage of angry protests in Egypt, but Halle Eavelyn and a group of intrepid travelers led by Spirit Quest Tours are in the midst of the supposed unrest and say they have yet to see it. According to recent video and a blog post from the ground, there is absolutely nothing to get in the way of tourists who are there to experience all the history, spirituality, and luxury that Egypt has to offer.
In video uploaded from Cairo to the Spirit Quest Tours' blog, Eavelyn is seen enthusiastically broadcasting live from Tahrir Square, the site that has become synonymous with major protests against President Mohamed Morsi. A quiet street scene is behind her. No protests. No danger.
"There is some tent housing set-up, and there are a couple hundred people in the streets, but they are having peaceful conversations. Everything is very quiet where we are, which is a sharp contrast to what is being shown on television," Eavelyn says.
For Eavelyn, whose American tour company leads groups of travelers to exotic locales all over the world, Egypt is the place she feels most connected. The U.S. media's focus on recent angry protests actually caused some American tourists to cancel out of her company's mid-December tour. Today, however, that trip is underway, with no security concerns or threats to safety.
"News reports in the U.S. made it sound like the entire country and region is unsafe, but that's so untrue. It's like when the Occupy Wall Street protests were going on. People a few blocks away in New York City never even knew anything was going on," Eavelyn says.
Spirit Quest Tours has nearly a decade of experience leading spiritual travelers around the world. Eavelyn says it is critical that travelers choose a reputable group when venturing into unknown territory, but that in all her travels she has never felt unsafe.
Upon returning from Egypt, Spirit Quest Tours will embark on an ambitious tour schedule to countries that include Peru, Cuba, Bali, and of course another return to Egypt. Eavelyn says she is seeing heightened enthusiasm from American tourists, many who have stayed close to home during recent lean economic years.
"Adventure travel and spiritual travel to exotic locales is on the rise. For travelers who want to see the world, the opportunities are absolutely out there. Tourists traveling abroad need to do their research to be sure safety issues are addressed. Tourists should never travel alone. International travelers need to recognize that opportunities for exciting travel exist and television is not always truthful. it is often exaggerated," Eavelyn says.
For more information on travel itineraries for 2013 adventures available from Spirit Quest Tours, visit http://www.spiritquesttours.com.