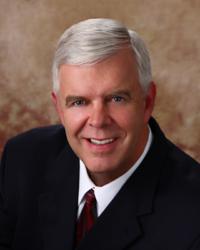 "We believe he can take us from good to great," Bank said of John Lankford, founder and CEO of Plymouth-based Premier Development Solutions
Livonia, MI (PRWEB) December 10, 2012
Premier Development Solutions,(http://www.premierdevelopmentsolutions.com), a world leader in business development, announces the firm has been retained by the Bank's Vacuum Superstores, (http://www.Banksvac.com) to design and launch a comprehensive program to grow its revenues and market share.
Ken Bank Jr., President and CEO of Bank's Vacuum SuperStores, conducted a thorough search for a business development expert to help take his firm to the next level and beyond, and the qualifications and track record of Premier Development Solutions stood out.
"We believe he can take us from good to great," Bank said of John Lankford, founder and CEO of Plymouth-based Premier Development Solutions. "The time is right with our new flagship store opening today. It is the most technologically advanced showroom in the U.S. and it is seven times larger than any of our other stores. Every aspect of John's past successes with clients met or exceeded my expectations. I think he is the right person to help us achieve our next level of success and growth. "
Formerly a successful senior executive in international businesses in Detroit, Lankford earned worldwide honors for superior performance with a global business development consultancy before founding Premier Development Solutions in Plymouth in 2010.
"Like all of our clients, Ken has set some pretty aggressive goals and objectives for business growth, and I'm confident we can hit those and more," said Lankford. "He already has a successful business platform, and with our development model, we anticipate significant growth in revenues and market share for him in the near term and beyond."
ABOUT BANK'S VACUUM SUPERSTORES
Founded in 1956 by Herman and Josephine Bank, Bank's Vacuum SuperStores is America's largest independent vacuum dealer, with the nation's largest vacuum repair facility. We're proud to be one of the select few factory authorized and trained sales, service and warranty repair centers who vacuum manufacturers trust to represent their brands and handle their warranty repairs. For more information, call 888-867-0176 or visit http://www.banksvac.com
ABOUT PREMIER DEVELOPMENT SOLUTIONS
Premier Development Solutions is a leading business development consultancy with clients across the country. The firm's core competencies are executive development and execution of lead generation and sales systems. PDS helps corporate executives and business owners develop talent and achieve results for their company. To contact Premier Development Solutions, call 734-454-5667 or visit http://www.PremierDevelopmentSolutions.com.