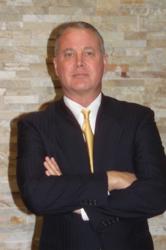 "Only a few Texans intend to drive while impaired, but many others find themselves unintentionally drunk behind the wheel."
Houston, Texas (PRWEB) December 17, 2012
For most Texans, New Years and Christmas are times to celebrate relationships with family and friends. For personal injury attorneys like Greg Baumgartner and his team, the holidays are about that, but also about something far more tragic.
New Year's Day, New Year's Eve and Christmas Eve are among the ten most deadly days for drunk driving accidents throughout the year. Although alcohol-related fatalities have fallen steadily since 1991, Texas roads remain significantly more dangerous during the holiday season.
Although fatalities have fallen since 1991 due to efforts of organizations like MADD, the NHTSA and the Century Council, Texas roads are still significantly more dangerous during the holiday season. "Alcohol is part of many holiday gatherings and dinners," warns Baumgartner. "Only a few Texans intend to drive while impaired, but many others find themselves unintentionally drunk behind the wheel."
The best defense against drunk drivers this season is to stay off the road during peak hours for drunk driving. According to Baumgartner's research, these include:

Christmas Eve between 9PM and Midnight.
Christmas Day between Midnight and 3AM, and between 9PM and Midnight.
December 26th between Midnight and 3AM.
New Year's Eve starting at 5PM.
New Year's Day between Midnight and 3AM.
It's during these hours that party-goers are returning home from their celebrations, some of whom are still impaired. The after midnight hours are especially dangerous, since those times combine intoxication with simple fatigue, which further slows reflexes and impairs judgment. Pedestrians and cyclists should also avoid the roads during these hours, since drunk drivers are just as much a danger to those on the medians and sidewalks.
The Baumgartner Law Firm has handled hundreds of drunk driving injury cases an experience they would love to never have again. Houston injury lawyer Greg Baumgartner has identified the most common mistakes made by people who ultimately injured or killed somebody while driving under the influence, allowing him to offer some hard-earned advice to Houston area drivers this holiday season.
Appoint a "designated thinker" for every gathering, somebody responsible to confirm all the designated drivers are okay to get behind the wheel.
Assume it will take at least two hours for your body to metabolize each drink. If you have four beers at dinner, you'll be all right to drive no sooner than eight hours after you started drinking.
Know what you're drinking, as holiday cocktails or punches can be stronger than you expect.
Remember that caffeine, cold and exercise will not sober you up. They only make you more alert, which can give an illusion of sobriety without improving your driving.
Don't be shy about asking for or giving help. Call a cab, hand over your keys, or ask for a friend's keys even when you only suspect there could be a problem.
"The best plan is to stay indoors during those peak times," Baumgartner says. "If possible, plan to sleep within walking distance of where you plan to celebrate. Even a nice hotel room is less expensive than a citation or becoming involved in an alcohol-related accident."