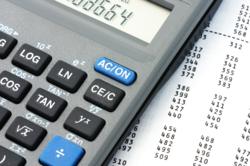 We are looking for new clients and feel that telemarketing is the way forward.
Basingstoke, UK (PRWEB UK) 10 December 2012
A family run accountancy firm in Bristol has appointed a telemarketing agency that they found on the Marketing Quotes website to carry out cold calling and lead generation for them to local companies around Bristol.
Telemarketing for accountants is a great way for accountants to generate new clients, which is why Marketing Quotes were approached by a small family run accountancy practice. The roll of the telemarketing agency will be purely lead generation, to generate new clients that are local to Bristol.
The owner of the accountancy practice commented 'we are a small family practice that has been trading for a long time; however we have found that many companies are looking to cut back on accounting now more so than before. We are not expensive as accountants go; however as the recession is effecting many businesses, they look for cheaper options rather than well established and efficient options. We are looking for new clients and feel that telemarketing is the way forward. We were advised by an associate accountant who used telemarketing and after 6 months, they were turning away work (a nice place to be).'
The new telemarketing agency will start work in January 2013 once the Christmas period is over and done with.
Anne Richards (who works with Marketing Quotes) stated 'the internet is a big place, and businesses do not mind finding a freelance accountant, or overseas accountancy firm. The problem is that this causes problems for local businesses that seek to build more of a relationship and provide additional support rather than just doing the minimum for the lowest price possible. Marketing for accountants is necessary these days to ensure that accountants are generating new clients on a regular basis. Telemarketing is becoming more popular with accountants now to generate new sales leads and generate new meetings, so we are confident the campaign will be fruitful.'
About Marketing Quotes - Marketing Quotes is a free service to UK businesses to help them get free advice and quotes from local marketing companies.