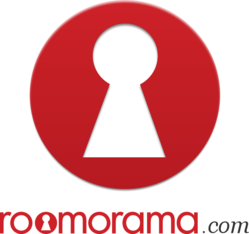 Roomarama's generosity in hosting this event for our shelter is one of the most beneficial things that has happened to us all year.
New York, NY (PRWEB) December 10, 2012
Roomorama.com – an established leader in online short-term rental accommodation – will partner with Grand Central Neighborhood, a community shelter located in Midtown Manhattan, for their annual holiday fundraiser. Roomorama has pledged to donate all proceeds from the event –which will feature dancing, cocktails, a DJ and photo booth– to the 501(c)(3) nonprofit organization. "This event couldn't come at better time," said Jon Fletcher, Grand Central Neighborhood's Director of Development. "Our center is badly in need of food and warm clothing for the harsh winter months and we're already seeing the increase in demand that comes with the season." On an average day, Grand Central Neighborhood provides beds for 150 and welcomes 70-120 people for meals.
The theme of the party will be, "Homes For The Holidays: An Evening Of Charity," and will be held on Wednesday, December 19th from 7:30-10:30 PM. Patron Spirits and IZZE Sparkling Juice (a division of PEPSICO) have donated the event's beverages, and 1315 Studios has offered their 4,500 sq ft venue to host the event.
"Roomorama recognizes the importance of giving back to the city in which it was founded," said Lindsey Piscitell, Roomorama's Director of Global Marketing who is also overseeing the event. "After learning of the fantastic work that Jon and his staff at GCN do every day, we were moved to assist them in providing relief to the city's homeless, especially during the holiday season."
"Roomarama's generosity in hosting this event for our shelter is one of the most beneficial things that has happened to us all year. Many lives will be changed for the better thanks to Roomarama and their sponsors," said Fletcher. Event turnout is expected to reach 200+ over the course of the evening. Attendees will include members of the media, fashion, and entertainment industries, as well as members of the Grand Central Neighborhood board and others from the non-profit sector.
About Homes For The Holidays: Event tickets can be purchased on Eventbrite and will be sold from $35 - $50 each in advance and $55 - $70 at the door. Standard tickets include three hours open bar, small bites, and one raffle ticket. Premium tickets include aforementioned plus front-of-the-line entry, gift bag, and private bar. For media inquiries or press passes, please contact Marketing and Partnerships Manager Nicole Padovano via Nicole(at)roomorama.com.
About Roomorama.com: From hillside villas to houseboats, Roomorama caters to savvy travelers and business professionals looking for alternative accommodation to hotels. "Live like a local" and experience a diverse selection of properties in over 5,000 destinations worldwide. Roomorama users can book a room, apartment or house from a community of house-vetted peer-to-peer and professional property managers. Roomorama's secure payment system protects users' information, and their friendly customer service team is available around the clock.
About Grand Central Neighborhood: Grand Central Neighborhood is committed to providing immediate relief to Midtown Manhattan's homeless population. Through their drop-in center, they offer basic necessities like food, clothing, and shower facilities, and a range of social services including employment counseling, treatment referrals, and housing assistance. Grand Central Neighborhood recognizes that for some, simply coming in from the streets is a significant step.
###