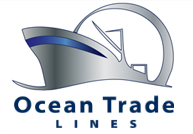 (PRWEB) December 11, 2012
Last month the eminent marine transportation company operating out of South Florida, USA, announced that their cargo-yacht-boat shipping services would expand to now service most of the Far East ports of call. Since the announcement was made, the company has seen a major influx in requests for boat transport services to the region. Ocean Trade Lines now offers a bi-monthly direct service to all major ports of call in the Far East.
The 2 LRV's (Long Range Vessels) or LRV-17's that were built by Zyvex Marine, were designed for fuel efficiency and rough sea stabilization with a range of 1,500 nautical miles and a sprint speed over 40 knots. They are also the first manned vessels created using Arovex or nano-composites (a carbon fiber reinforced plastic enhanced with carbon nanotubes or CFRP-CNT). This material reduces structural weight and allows for more efficient fuel usage and ultimately in increased range. Zyvex Marine, headquartered near Seattle is the premier provider of carbon fiber nano-composites vessels and specializes in manned and unmanned variants for an array of operating conditions using the most advanced materials science available. Ocean Trade Lines is proud to do business with such a ground-breaking builder.
About Ocean Trade Lines
Ocean Trade Lines provides hassle-free cargo-yacht-boat shipping worldwide. Their services are unparalleled in the industry, and although they specialize in yacht and boat transportation, they are well adept to handling the shipping of all cargo types including heavy lift, break bulk, and containerized cargoes.
Although Ocean Trade Lines transports every type of vessel, much of the company's regular clientele includes the commercial boating sector. Using their heavy-lift, semi-submersible ships they have successfully executed the shipment of hundreds of tugs, workboats, supply boats, crew boats, passenger ferries, patrol boats, and barges worldwide. They work closely with commercial boat brokers, ship yards/builders, offshore marine services companies, energy/oil and gas companies, passenger ferry companies and the U.S. Department of Defense/DOD.
Equipped with decades of experience in the marine transportation industry, the well-qualified team of logistics experts at Ocean Trade Lines leverages their vast global network with their extensive capability in order to provide clients such as Zyvex Marine, with a boat transportation service that is bar none the best in the industry. No other shipping and logistics company provides the world class boat transport services that they do.
For information on Ocean Trade Lines recent boat transport for Zyvex Marine or for general information about the premier cargo-yacht-boat shipping and logistics services they provide, please call +1-954-587-8455 or visit them on the web at http://www.oceantradelines.com.