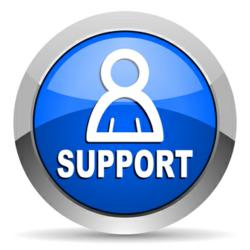 Denver, CO (PRWEB) December 13, 2012
BackgroundFee.com is the customer service hub for vehicle history, driving records, warrant checks and other public records. The website recently joined Facebook, Twitter and YouTube to spread the awareness of their brand and to connect more personally with clients.
BackgroundFee.com on Facebook allows customers to send private messages to the "page" or company and get an almost immediate response. Within 48 hours, BackgroundFee.com customer service will respond to comments and messages to help aid customers with account questions, public records or answer refund requests.
Social media is always evolving to include new ways to contact each other, and that's why BackgroundFee.com also joined Twitter to talk to their clients. Twitter allows @ replies to previous posts and direct messaging. Following @BackgroundFee to get the latest company updates or to ask a quick customer service question.
Finally, to share their customer service message, BackgroundFee.com joined YouTube to release informational shorts and fun videos. The company's channel is easy to follow on any Google or YouTube account (since the companies are one in the same).
BackgroundFee.com appreciates all feedback and wants to answer any customer concerns on their new social media pages. Through Facebook, Twitter and YouTube the customer service site hopes to provide ease and availability to all clients who need help.
About BackgroundFee.com:
BackgroundFee.com was created to serve the needs of consumers looking for a fast, safe and convenient way to purchase vehicle history, driving records, warrant check or public records checks. The company is a trusted vehicle history, driving records, warrant check or public records source, processing thousands of online searches and earning a reputation as a leader in the industry.