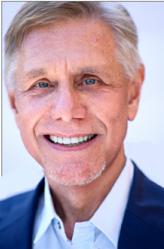 Nashville, Tenn. (PRWEB) December 12, 2012
Dr. Robert Hunt, the Nashville-based practicing attention and mood disorder physician and patent holder for non-stimulant Attention Deficit/Hyperactivity Disorder (ADHD) medication Intuniv, today released a series of tips to help ADD/ADHD patients navigate the unique challenges of the holiday season.
For those with ADD or ADHD, the holiday season can be a time for stress, anxiety and sadness as demands mount and families work to make the holidays at their house measure up to what they see in popular media. People with ADD/ADHD may particularly struggle during the holidays with competing, untenable calendars and increased financial pressures.
"For many the holidays bring the unwanted gift of stress and turmoil," said Dr. Robert Hunt, pioneering ADD/ADHD researcher, founder of Nashville's Center for Attention and lead developer of MedOptimizer, the first and only smartphone app designed to track and optimize the use of ADD/ADHD medications and drive informed conversations between doctors and patients.
"The competing demands and pressures of the holidays can be challenging for the most resilient adults. When you add the heightened emotional dimension of the holidays, you get a time of year that seems tailor-made to hit the classic pressure points for many adults with ADHD: organizational issues, financial concerns and difficulty prioritizing," added Dr. Hunt.
Dr. Hunt says he works with his adult patients to develop a strategy to prepare in advance for holiday stresses. Here are some of his most helpful coping tips.
1. Take time to track time.
The holiday season brings a sleigh-full of appointments and deadlines. For adults with ADD/ADHD, the season can be especially difficult to manage. This can make each day seem out of control as forgotten to-dos pop up, invites come pouring in and dates are continually rearranged to accommodate last minute scheduling issues.
"There is no other time of the year that brings so much to do," said Dr. Hunt. "Not only are there many more events – school events, office parties, family parties – but there are also many smaller invisible deadlines that are baked into the holiday. For instance, there is a time when shopping must be completed, travel planned and cards or gifts sent. For adults with ADD, these dates and deadlines frequently pile up and feel overwhelming."
Dr. Hunt suggests taking some time at the start of the holiday season to create a master calendar that captures everything that needs to be done. Put down the important deadlines and all the can't-miss events. Look at all the dates between now and Christmas. When will you have time to hang those Christmas lights? Do you even need Christmas lights?
Patients should decide ahead of time what is important to them and make a list of their holiday priorities. When invites, opportunities or tasks arise later, the list of priorities and holiday planning calendar can take the stress out of last-minute decision making. After all of your deadlines and appointments are captured, you won't have to carry them around with you and worry about what you may be forgetting through each event. Be sure that you purposefully decide to be present at each event you go to. Enjoy the moments, they are what the season is all about!
2. Build your holiday on an organized foundation
"The best way to combat feeling overwhelmed and behind during the holidays is to manage everything up front," Dr. Hunt said. "Know before you are in the mall who gets Christmas gifts this year. Yes to your mother, maybe a nice card for your third cousin."
Make a decision ahead of time for every detail that you can: travel, holiday dinner plans and religious observances. If patients are feeling overwhelmed, they should look for shortcuts. Online stores can do the shipping for you and for a little extra some online printing companies will print, address and mail your holiday cards for you.
Keep track of your ideas and don't stress out. Free web-based tools such as Springpad and Evernote allow you to jot down ideas and refer to them later. You can also easily save websites for future gift-giving reference.
3. Managing your financial health during the holidays.
"One of the first conversations that should happen when a patient is diagnosed with ADD/ADHD is about finances," Dr. Hunt said. "The complexities, the discomfort and the many moving parts that make up an individual's financial life make it one of the areas people with ADD struggle with most.
Entering a mall or mega-store armed only with a vague idea of who you need to shop for is a recipe for disaster. It is easy to be overwhelmed by the flood of merchandize in front of you. What you may want for yourself may not match the gift that fits your recipient's taste or your allotted budget. Gift cards may take the pressure off purchases for those whose needs or preferences you don't know well.
Before you ever start shopping, decide how much you can spend throughout the holidays – in total. This includes cards, decorations, parties, travel and gifts. Refer back to your holiday priorities list and budget accordingly. Use old-fashioned paper techniques, or go with an APP that will track and manage your budget in real time (subtracting a gift amount from you budget when it is purchased, and scratching the recipient off your list). When you are a week away from Christmas, it will be a lot harder to remember who you've bought what for. Track it!
4. Work can really wear you out.
"Keeping focused and motivated at work is one of the biggest challenges for adults with ADD throughout the year – a struggle made more difficult during the holidays," Dr. Hunt said. "Whether we're looking forward to a holiday party, or worrying about how you'll pay for holiday shopping, the result for many with ADD is the same: distraction and loss of focus. Even holiday functions during work hours can make the task of staying engaged more difficult."
Try using a timer to get tasks that require a high amount of focus accomplished. Instead of beating yourself up about not being able to focus for three or four hour stretches – especially when you are about to go shopping with co-workers for Toys for Tots – break your day down into smaller, more manageable chunks. This way you are not fighting so hard to stay attentive and you are also not beating yourself up when you fail to meet high expectations. The Pomodoro Technique is one approach to breaking tasks and keeping focused.
5. Destination: Communication.
"One sure way to invite stress and anxiety into your life – during the holidays or at any time – is to shut down communications," Dr. Hunt said. "It seems like everyone wants a piece of you during the holidays, but there is only one of you to go around. Set expectations now."
Be honest, even if you think people will be upset. If your mother really wants you to visit, but you have two kids and live 1,000 miles away – it is okay to tell her you can't swing it. That's better in the long run than saying "maybe," or "I'm trying." Tell siblings if your budget makes this a handmade gift kind of year or an under $25 gift kind of year. Everyone has competing financial obligations during the holidays, being upfront with friends and family will save a lot of anxiety in the long run.
6. Planning the New Year.
The holiday season is a great time to think about the year ahead and consider what you would like in the year to come. New Year's resolutions are often made to be broken, but I have benefited from a new rule: "Every year I go to kindergarten and learn to do something new." In the past decade, in keeping that commitment I have taken lessons in ballroom dancing, scuba diving, and flying single engine airplanes. This year I plan to take cooking classes while continuing app design and development. It's too comfortable to just keep doing what you already know. A New Year can be a new beginning. Focus your attention on learning or refining a new skill.
Although the holiday season can be tricky, chaotic and even occasionally overwhelming or sad, please don't lose sight of the big picture. The holiday season is a beautiful time carved away from the end of one year and looking ahead to the year to come. It is a marking of another milestone in your life, and a reminder to cherish the life you have, those who love you and all of the blessings you have.