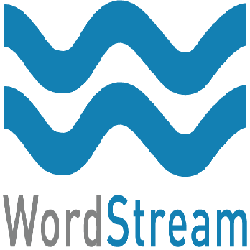 Boston, MA (PRWEB) December 10, 2012
WordStream Inc., a provider of search marketing software and PPC management solutions, is running a special online clinic in which they will be teaming up with Hanapin Marketing to offer free PPC audits for those in need of AdWords assistance.
The free PPC audits will be offered during the live PPC Optimization Clinic on Wednesday, December 12 at 1:00 PM EST. This free webinar will be presented by WordStream's Larry Kim and Sean Quadlin from Hanapin Marketing (managers of the PPC Hero blog).
During the webinar, the presenters will examine two AdWords accounts in depth, pointing out strengths, weaknesses, and uncovering opportunities to improve PPC performance. Such PPC audit services can be costly and time-consuming, so this is a rare opportunity to get a free, live, in-person PPC audit.
To apply to have your AdWords account audited during the webinar, email lkim at wordstream dot com with your name, company name, and a link to the account's AdWords Performance Grader Report no later than 1:00 PM EST on Monday, December 10.
Please Note: Only two accounts will be selected at random for the free live PPC audit conducted during the webinar. The chances of a single account being selected depends on the number of advertisers who apply for the free audit. During the webinar, all personal information (such as company name and website) in your AdWords Performance Grader report will be redacted, so that the winner's information and identity will remain private.
How to Get Your AdWords Performance Grader Report
The AdWords Performance Grader is a free PPC audit tool, created by WordStream, that delivers an instant audit of a user's AdWords account in just under a minute. The Performance Grader analyzes your account performance through examining key PPC metrics such as including Long Tail Keyword Optimization, Quality Score, Click Through Rate, Ad Text Optimization, Landing Page Optimization, PPC best practices and more.
The AdWords Performance Report is a great free PPC audit tool to help advertisers get a sense of how their AdWords accounts are performing and what areas need improvement.
Why PPC Audits Are Important
PPC audits are an essential component of maintaining a high-performing PPC account. Discovering just one or two valuable changes or adjustments to implement into your account can save you money and increase your ROI.
About WordStream:
WordStream Inc. provides SEM software and PPC services that help marketers get the maximum results from their PPC and SEO efforts. WordStream's services deliver quality traffic, clicks and conversions for businesses looking to improve their pay-per-click marketing efforts. WordStream's easy-to-use software allows for more effective paid and organic search campaigns by providing the 20-Minute PPC Work Week, a customized workflow that guides marketers through steps that can greatly improve their AdWords keyword campaigns.
WordStream has gained positive media attention in the past for its free PPC tool, the AdWords Performance Grader, which evaluates users' PPC accounts and provides valuable key tips for improvement. The pay per click advertising company WordStream also offers industry-recognized online marketing tools in addition to PPC bid management solutions that help small businesses grow and discover better results.
Media Contact:
Laura Taylor
VP Acquisition & Experience Design
WordStream, Inc.
http://www.wordstream.com
617.849.6124
ltaylor (at) wordstream (dot) com